For Senators
Thank you for your service to UT Arlington through your role as a Student Congress Senator! You serve as a vital link between the student body and the university administration. These resources/forms are meant to aid you in your role as a Senator. If you have any questions, please refer to your Student Congress binder or contact one of the Student Congress executive board members.
Resources
Constitution of the Student Community
Nominate a senator for Senator Spotlight
Forms
Participation Hours Request Form
participation hour opportunities
Participation hour sign-ups are now being managed by SignUp Genius. Please click on the link below to volunteer for an event.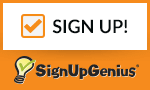 Note: You must be a current member of Student Congress in order to complete this process. Please refer to the "How to Join"  page for information on how to become a senator.
STUDENT LIFE
Student Congress
The Student Congress has been influential in improving the quality of life on campus, making it the perfect place to develop your leadership skills.