Explore Programs
Civil Engineering - DOCTORATE (Ph.D.)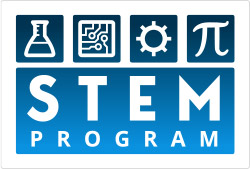 STEM Program
CIP CODE 14.0801.00
DEGREE OVERVIEW
The Doctor of Philosophy in civil engineering program is a research-oriented program in which completion of a Ph.D. dissertation is mandatory. The coursework in the program is determined by a student's Ph.D. committee for M.S. - Ph.D. based on each student's background and prior coursework. A minimum of 30 credit hours of didactic coursework is required for B.S. - Ph.D.
ABOUT THE PROGRAM
The objective of the graduate program in civil engineering is to prepare students for continued professional and scholarly development consistent with their technical interests. Students, with the assistance of a faculty advisor in their area of interest, plan their programs of study in one of the technical areas in civil engineering. Typical program and research areas are:
Construction Engineering and Management
Environmental (water and air quality control, and solid and hazardous materials control)
Geotechnical (soil mechanics and foundations)
Infrastructure Systems Engineering and Management
Structures and Materials
Transportation (traffic planning, highways, airports, and transit)
Water Resources (hydrology and hydraulics)
Sustainable Solid Waste Engineering and Management
LEARN MORE
DEGREE OPTIONS
Ph.D. in Civil Engineering, on-campus
B.S. to Ph.D. in Civil Engineering, on-campus
WHY CHOOSE US?
Benefit from a well-designed curriculum that balances coursework and practical skills
Collaborate with students from different engineering disciplines on a capstone project
Engage in cutting-edge research projects that are funded by university, industry, and government agencies
Learn from well-established faculty who work closely with industry
GET STARTED
Take the next step toward investing in yourself by learning more about our Civil Engineering - Doctorate (Ph.D.) program.
Apply Today
If you're ready, so are we. The next step is to apply. Applying for admission is easy, and we're here to work with you every step of the way.
Learn More
Learn More
Civil Engineering - DOCTORATE (Ph.D.)