Explore Programs
Industrial Engineering - DOCTORATE (Ph.D.)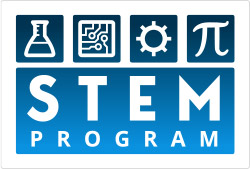 STEM Program
CIP CODE 14.3501.00
DEGREE OVERVIEW
The Industrial, Manufacturing, and Systems Engineering Department doctoral program is designed for advanced graduate students who wish to advance their careers in research and development in industry, government, or academia.
ABOUT THE PROGRAM
The program requires approximately four years of full-time study. A student's program will consist of coursework, independent study, and a dissertation in a field pertinent to the student's areas of interest. The program for each student will be planned by the student and a committee of faculty members.

Students with undergraduate degrees in fields other than engineering may be required to take necessary courses to establish a background in science, mathematics, and engineering.
LEARN MORE
DEGREE OPTIONS
PhD in industrial engineering, on-campus
BS to PhD track in industrial engineering – The BS to PhD program in industrial engineering is available to UTA industrial engineering graduates who apply within one year of graduation. The program requires 48 hours of coursework and additional credit hours of dissertation/research coursework.
WHY CHOOSE US?
Benefit from a well-designed curriculum that balances coursework and practical skills
Collaborate with students from different engineering disciplines on a capstone project
Engage in cutting-edge research projects that are funded by university, industry, and government agencies
Learn from well-established faculty who work closely with industry
GET STARTED
Take the next step toward investing in yourself by learning more about our Industrial Engineering - Doctorate (Ph.D.) program.
Apply Today
If you're ready, so are we. The next step is to apply. Applying for admission is easy, and we're here to work with you every step of the way.
Learn More
Learn More
Industrial Engineering - DOCTORATE (Ph.D.)