College of Business Diversity, Racial Equity, and Inclusion Statement
Associate Dean's Statement
As a UTA alumna who has dedicated my career to this field, I am honored to lead the Diversity, Racial Equity, and Inclusion (DREI) efforts in the College of Business. The diversity of our student body, faculty, and staff across race, ethnicity, religion, gender identity, sexual orientation, ability status, age, socioeconomic status, Veteran status, and additional identities presents us with a unique responsibility to excel in our pursuit of equity and inclusion.
Our commitment to do so requires expertise in research, education, and application of evidence-based knowledge. We have formed four integral bodies to carry out our work: the DREI Council, composed of faculty and staff; the Student DREI Council; the Diversity Partners, composed of community and business leaders; and the DREI Research and Education Group, composed of COB faculty and doctoral students engaged in research and teaching in this area. We invite you to join us in this invaluable, timely work to shape both the present and the future.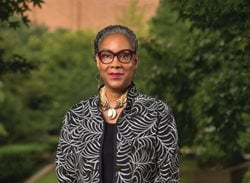 Thank you.
Myrtle Bell, PhD
Associate Dean for Diversity, Racial Equity, and Inclusion
Dean's Statement
We in UT Arlington's College of Business value the diversity of our student body. We appreciate that our students come from a multitude of races, religions, physical and mental abilities, sexual orientations, gender identities, familial structures, socioeconomic statuses, and additional unique identities. These diverse backgrounds and perspectives inform our collegiate discourse and are precisely why we recognize this moment in history demands more from us than simply resting on the laurels of our diversity. Instead, in this time of racial reckoning, we persist to ensure our diversity becomes a catalyst for substantial and enduring strides in racial equity and inclusion, to better serve our students, faculty, staff, administrators, communities, and through our students, the world.
To engage in this long-term cause, we commit to transforming lives through knowledge, using research-based evidence. We strive to exercise our core values of integrity, respect, diversity, excellence, and collaboration as we allocate our resources and efforts towards addressing the systemic barriers many people face daily. We recognize that this is only the beginning of what could be a long and sometimes difficulty journey, one without a predetermined destination, but affirm that it is a journey worth pursuing. It's simply The Maverick Way.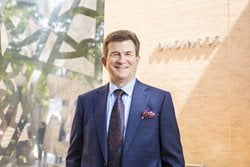 Thank you.
Harry Dombroski
Dean, College of Business