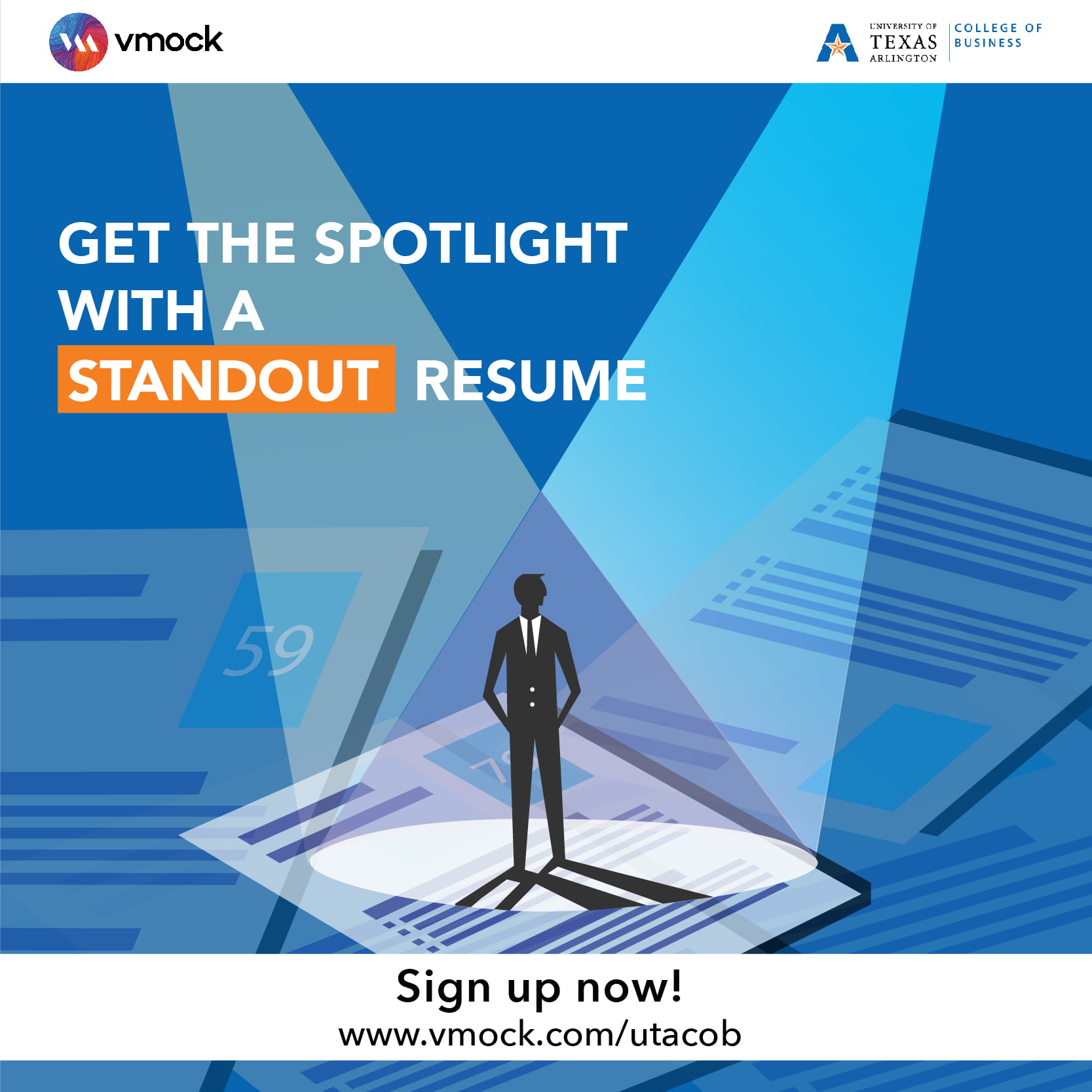 Vmock
Using sophisticated algorithms and data science, VMock analyzes hundreds of parameters from your profile, and generates a personalized score leveraging a proprietary scoring engine. Know exactly where you stand in matter of seconds. Students must look in their spam folder for the invitation. If you experience any problems signing in please email vmockcob@uta.edu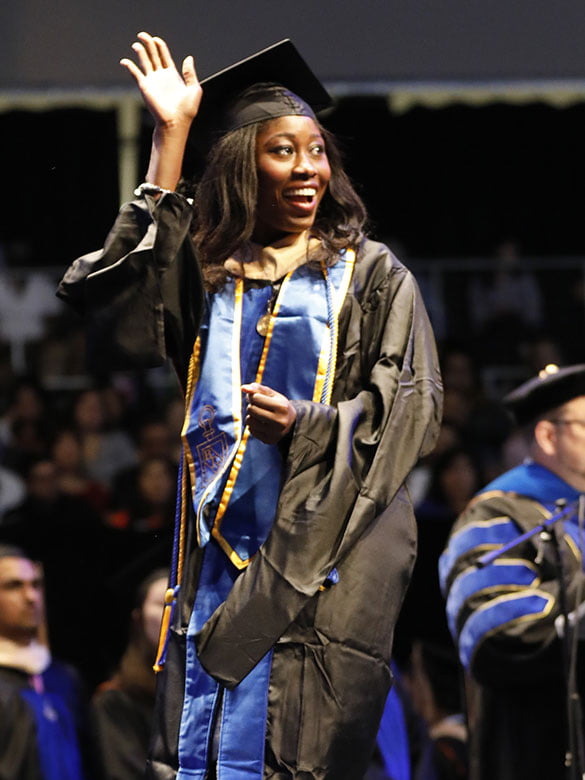 Alumni
Being a Maverick makes you part of an elite group and provides a growing list of benefits. You can find a list of all current UTA Alumni benefits below.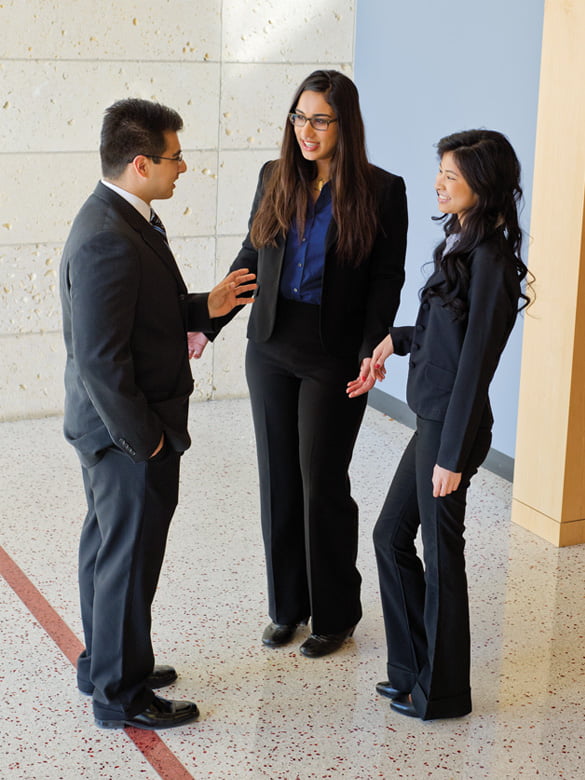 Business Careers and internships
Companies are coming to campus looking to hire UTA students. Meet and talk with them in the Business and Industry Zone Network! The College of Business Welcomes You to Business Careers and Internships! In partnership with the The Lockheed Martin Career Development Center, this site provides information that serves to link employers, business faculty, business students, and business alumni with sources of business employment information.