Scholarships and Financial Aid
Scholarships
Freshman and Transfer Students
A number of scholarship opportunities are available for CAPPA students at the undergraduate and graduate levels.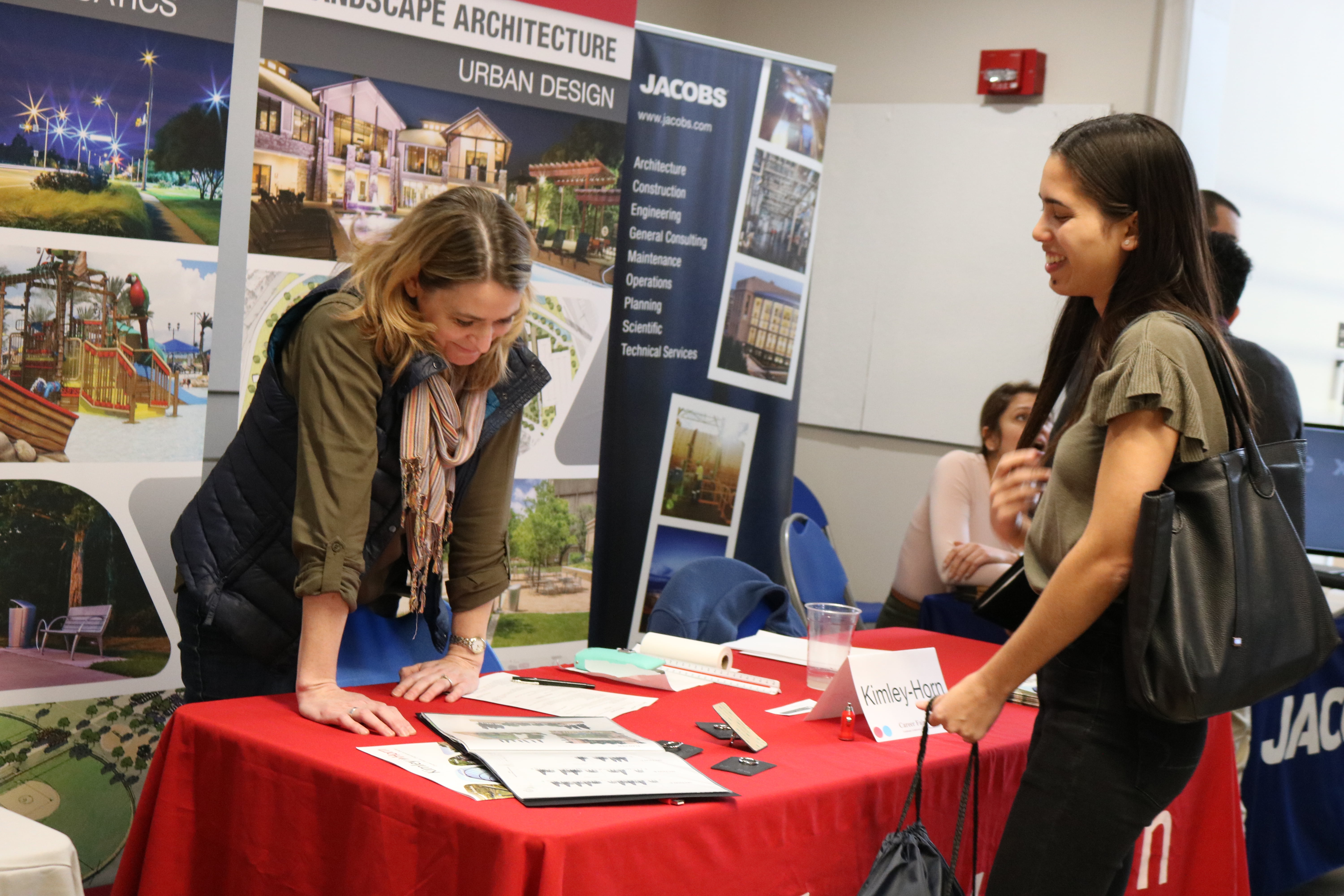 OFFICE OF FINANCIAL AID & SCHOLARSHIPS
The Office of Financial Aid and Scholarships offers a wide variety of aid options to assist with funding the college education of students and families of all income levels. More than 75% of UTA students receive some type of financial assistance. Find out how much you may be eligible for with the College for All Texans Financial Aid Calculator.
Graduate Assistantship Positions
Qualifications
Student must be unconditionally admitted to a CAPPA graduate program.
In addition, a student whose native language is not English must demonstrate English proficiency with an acceptable score of:
at least 23 on the TOEFL speaking subtest, or
a score of at least 7 on the speaking section of the IELTS, or
passing the UTA Developmental English course
The TOEFL or IELTS score should be sent directly to UT Arlington by ETS or IELTS. The English proficiency requirement will be waived for non-native speakers of English who possess a bachelor's degree from an accredited U.S. institution.
Application Procedures
Please complete the Graduate Assistantship application form.
University Policy for Assistantships
All applicants for assistantships must read and understand those policies outlined in the current Graduate Catalog
Developmental English Program
This 10-week program, offered by the UT Arlington English Language Institute, emphasizes oral presentation skills and accent reduction. Registration is in 402 Hammond Hall, and the charge for course is payable at the time of registration. Contact the English Language Institute at 817.272.2730 for details, including the current class schedule and charges.
Assignment of Duties
Graduate assistants are under the direction of the department chair and/or Program Director with regard to assistantship responsibilities and assignments.
Course Load
Full Assistantships (20 hours of employment per week): GTA/GRA's may register for and must complete
No fewer than 9 semester hours during the Fall and Spring semesters and
No fewer than 6 semester hours during the Summer semester.
Partial Assistantships (10 hours of employment per week): GTA/GRA's may register for and must complete
No fewer than 6 semester hours during the Fall and Spring semesters and
No fewer than 3 semester hours during the Summer semester.
All Graduate Assistantship Holders must comply with the minimum enrollment standards of their particular academic unit.
Funding
Stipends for graduate assistantships vary by program and level of education completed.
Assistantships are assigned on a semester-to semester basis and are not assured during the summer term.
Continuation or Renewal of Appointment
Although a student may be appointed initially to a graduate assistantship for a full academic year, continuation of the appointment beyond the first semester is subject to the following conditions:
To continue or renew an appointment, the student must be in good standing in the University. A student on academic probation (GPA below 3.0) is not in good standing, and therefore, will automatically lose his or her assistantship.
The student must be making satisfactory progress toward an advanced degree.
The student must have performed assigned assistantship duties satisfactorily in the preceding semester(s) as determined by the department in which the assistantship is held.
A department may limit the number of semesters during which a graduate student may hold an assistantship.