Dr. Karabi Bezboruah winner of the UTA President's Award for Transformative Online Education
Top Story
Dr. Karabi Bezboruah, associate professor of Public Affairs, has been selected a second time as the winner of the UTA President's Award for Transformative Online Education. Dr. Bezboruah was recognized in 2017 for this same award. In addition, in 2020, she was awarded the 2020 Teaching Excellence Award by the U.S. Distance Learning Association.
Dr. Bezboruah teaches administration and policy courses in the Department of Public Affairs. She teaches the core courses in the Nonprofit Management specialization track and manages the graduate Certificate in Urban Nonprofit Management. She often applies the service-learning pedagogy in her courses, and developed reports for a local government and nonprofit agencies. Her research includes cross sector collaboration, nonprofit management and leadership, strategic management, community development, cross-sector comparisons, NGOs - organizational role, gender role, leadership role & NGO effectiveness.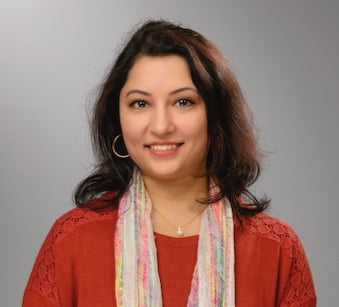 Congratulations to Dr. Bezoruah for her wonderful achievements, we are so grateful for her work in and outside of CAPPA.
Winners of UT Arlington's 2021 teaching honors will be recognized at the upcoming Spring Meeting of the University Faculty and Associates, which will occur on Tuesday, April 27, 2021, at 4:00 PM via Teams Live.