Architecture Student Wins 'Best in Show' State Fair of Texas
TOP STORY
A University of Texas at Arlington sophomore architecture student has won back-to-back Best in Show painting awards at the State Fair of Texas.
"During COVID, I've had a lot of time to paint," said Elise Milburn. "I've done the most paining I've ever done this year."
Milburn's painting "Flute and Pearls" won the adult category for any medium in fine art at the State Fair.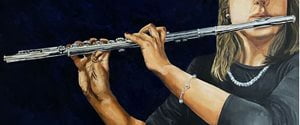 Flute and Pearls, a Best of Show award winner at the 2021 State Fair of Texas
Her winning painting will be on display at the Fine Arts Building at the State Fair through Oct. 17.
She also won Best in Show last year in the youth division for her painting "Urban Longhorn," which depicts the Dallas North Tollway cutting through pastures in Prosper.
Milburn has flourished in her classes at UTA. She is a UTA Presidential Honors Scholar and a member of the Maverick Marching Band, playing the flute.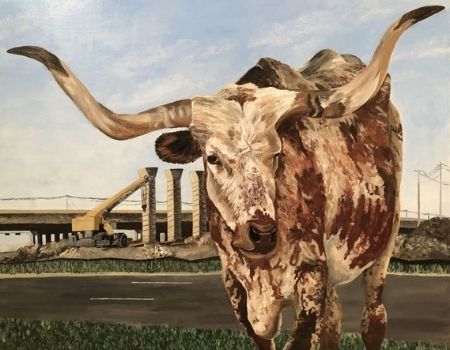 A 2020 Best of Show award winner at the State Fair of Texas
"I was attracted to architecture because of the artistic component," Milburn said.
As for the future, Milburn wants to earn her architecture license and a master's degree.
She said she appreciates the opportunities that UTA provides for students looking to jumpstart their careers.
"I'd also love to do some internships before I work for someone full-time," Milburn said. "Learning what I can from internships would help long-term with any career I choose."
Herb Booth