Materials and Assembly Facility
The Wood Fabrication Lab is a research facility focused on the production of architectural components, models, and furniture, both at scale and full-scale construction. The shop contains a spray booth for painting, layout tables and an 800 sq. ft. dock with truck access.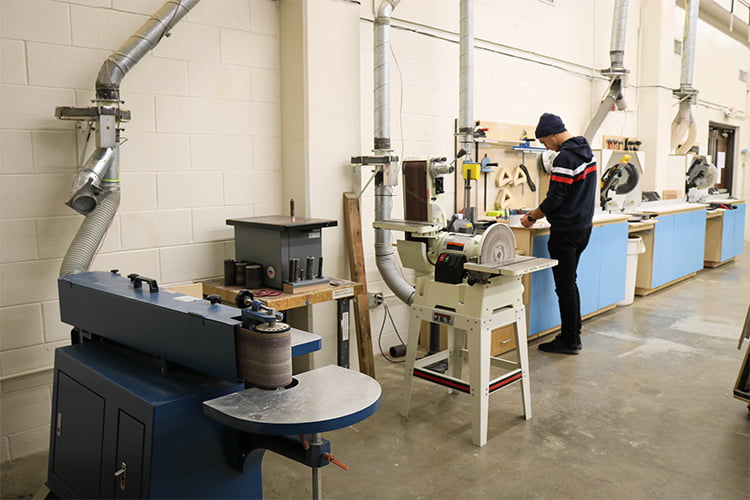 Equipment in the 2500 sq. ft. lab includes two Saw Stop table saws, two band saws, 20" planer, 12" lathe, two compound miter saws, panel saw, down draft sanding table, 8" jointer, scroll saw and a drill press. The shop also has hand power tools, air tools and a compressor.
Fine Arts Building - Room 153 (FA 153)