Student Success - Bridging the Gap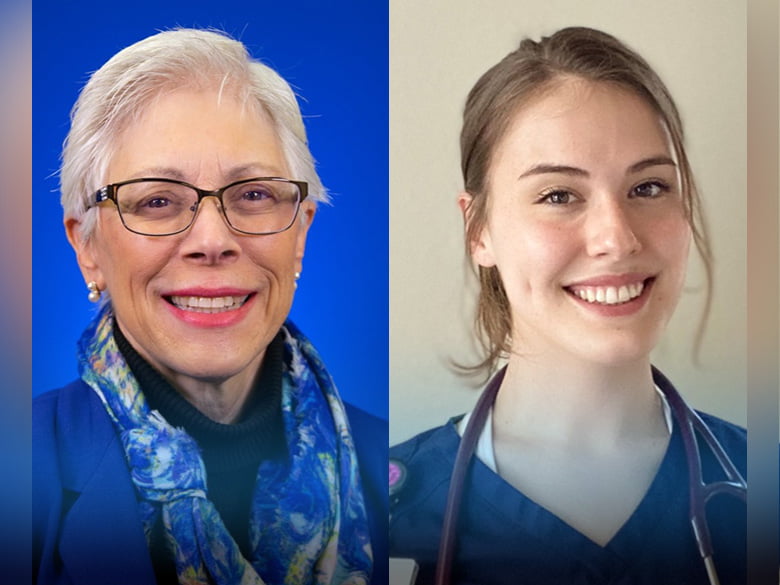 The University of Texas at Arlington College of Nursing and Health Innovation Student Success Center has a new initiative to assist campus-based nursing students in the transition to online learning. As students adjust to a new reality amid the ongoing COVID-19 pandemic, the Center is finding new ways to provide supplemental instruction to meet the changing needs of students.
According to Student Success faculty member Deana Furr, the transition was simplified due to the Center's prior experience with students in the accelerated online program.
"We had already been remediating with our online distance students using Microsoft Teams and Canvas conferences to go over exams," said Dr. Furr. "We are able to utilize techniques for the campus students that we had previously been using for many of our online students".
An important part of the Student Success Center's strategy includes a peer mentor program, where high-achieving nursing students are selected to assist students in a prior semester. These peer mentors lead online discussions through Canvas to share insight and resources.
"They use the online discussion board and say, 'I went through what you did last semester, here are the resources I used, this is how I studied. Feel free to ask me questions,'" said Furr. "More of the students lurk than actually ask questions, but a lot of them look at what is posted. There's this element of, 'What were their secrets, what did they do to get through the semester?'"
Sarah Nelson is a senior nursing student who works as a peer mentor with students in the psychiatric/mental health nursing course. She worries that students who struggle to adapt to online learning might not know about the resources available to them.
"When you're learning in person, you meet people and it's very easy to network. You don't really get that now, but I think that having students reach out to peers can bridge that gap and help their nerves a little bit," says Nelson. "Some people think Student Success is only for students doing poorly in a class, but that hasn't been my experience at all. I think the resources should be viewed as something to make you an exceptional registered nurse, not just for remediation."
This is not the first time the Student Success Center has changed to meet the needs of students. The Center was originally created in 2004 to provide educational resources and activities to nursing students from disadvantaged backgrounds, but eventually grew to serve all undergraduate nursing students in pre-licensure programs. When UTA's online nursing program launched in 2010, the program was then expanded to meet the needs of online students.