Ph.D. candidate is recognized for first-of-its-kind research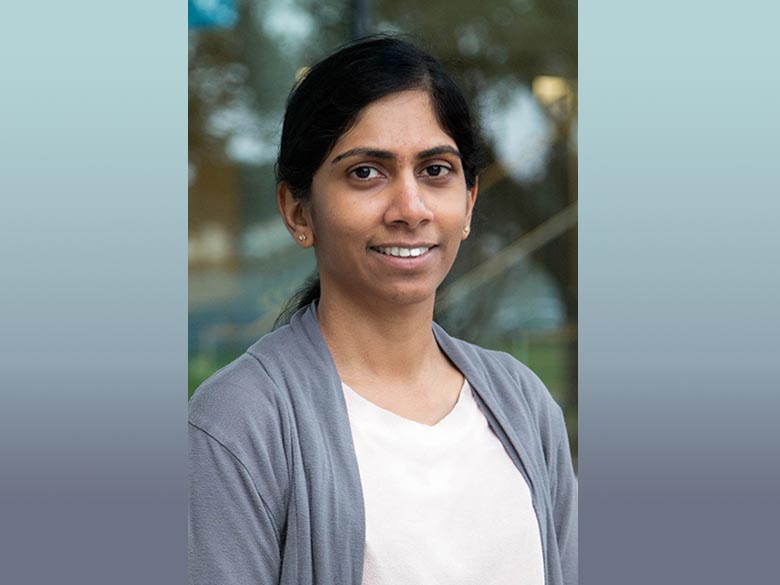 As lead researcher and author, Ph.D. candidate Damsara Nandadeva's recent study was recognized as one of the best articles in the September issue of the American Journal of Physiology-Heart and Circulatory Physiology. Nandadeva conducted her COVID-19 research under the mentorship of Dr. Paul Fadel, director of the UTA Human Neural Cardiovascular Control Lab, which focuses on the investigation of neural cardiovascular control mechanisms in human health and disease.
"I am fortunate to be trained under an exceptional mentor, Dr. Paul Fadel, and also work with a fantastic team of graduate students and post-doctoral fellows in the lab," said Nandadeva.
Nandadeva's article titled "Blunted peripheral but not cerebral vasodilator function in young otherwise healthy adults with persistent symptoms following COVID-19" was the research publication that gained recognition for its groundbreaking findings.
Her research focused on the persistent effects of SARS-CoV-2 infection on vascular function of otherwise healthy young adults. Described as a "first-of-its-kind study" by the American Physiological Society (APS), Nandadeva's research findings highlighted that the persistence of symptoms following COVID-19 in otherwise healthy young adults is associated with reduced blood vessel function in the limbs but not in the brain.
"Furthermore, we are following up with these individuals who had COVID-19 to determine whether the impaired vascular function resolves over time, and also expanding the study to include middle-aged and older adults to determine the effect of COVID-19 on vascular function in these individuals," said Nandadeva as she continues to research the effects of COVID on a broader population.
"The support from UTA and the pre-doctoral fellowship I received from the American Heart Association have been invaluable for the success of this project and the advancement of my research career."
The American Physiological Society aims to highlight published exceptional scientific discoveries. With over 11,000 members the APS mission is "to promote excellence of the physiological discipline to biomedical researchers in other fields." The APS has been able to elevate new research interests and findings, contributing to the achievements of researchers all over the nation.
-Written by Madeline Perez, College of Nursing and Health Innovation