Join CONHI to Learn About the NIH 'All of Us' Study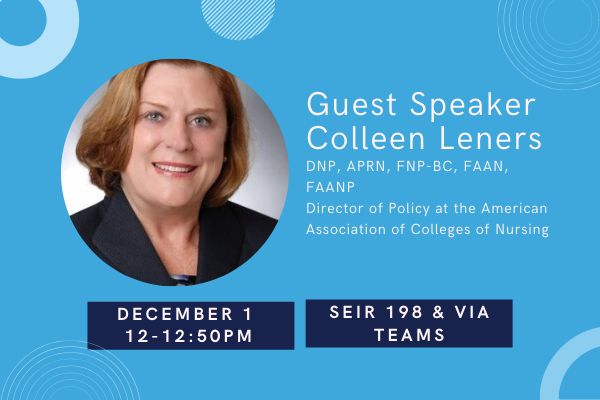 Studying our unique genetic codes has helped researchers look for patterns to better understand what is affecting people's health. The National Institutes of Health has created the All of Us Research Program to build one of the most robust databases to transform the future of health research. The program provides registered researchers from across the country with access to the extensive health data generously contributed by a diverse cohort. Currently, over 11,600 participant records have been shared with researchers who are working toward innovating the health field.
According to the program, "All of Us is committed to including everyone so that all communities can one day benefit from our research learnings."
Join UTA's College of Nursing and Health Innovation for an informative seminar on obtaining genomic data for research and how your participation and recruitment of participants can change the future of health care. The seminar will be held December 1st in the SEIR Building, Room 198 and via Teams from 12-12:50 PM.
Save this link and use to join via Teams
Useful and fun gift bags will be available for the first 100 in-person attendees.
The event's guest speaker will be Dr. Colleen Leners. Dr. Leners is the Director of Policy at the American Association of Colleges of Nursing (AACN) which serves as the national voice of academic nursing. Dr. Leners was selected as a Robert Wood Johnson Foundation Health Policy Fellow in the office of Senator John Thune. Colleen serves on the board of Friends of the National Institute of Nursing Research, Case Western Reserve Alumni Board and many committees for the American Association of Nurse Practitioners. She has maintained an active family nurse practitioner practice for over 26 years and has served our country in the U.S. Army Nurse Corps. She has many notable achievements both civilian and military including being inducted as a Fellow in the American Academy of Nursing and in American Academy of Nurse Practitioners and being awarded the Bronze Star for her service overseas. Dr. Leners received her DNP in Leadership from Case Western Reserve University.
Come and learn more about how you can become a valuable contributor to the growth and transformation of health research!