CONHI Celebrates Asian American and Pacific Islander Heritage Month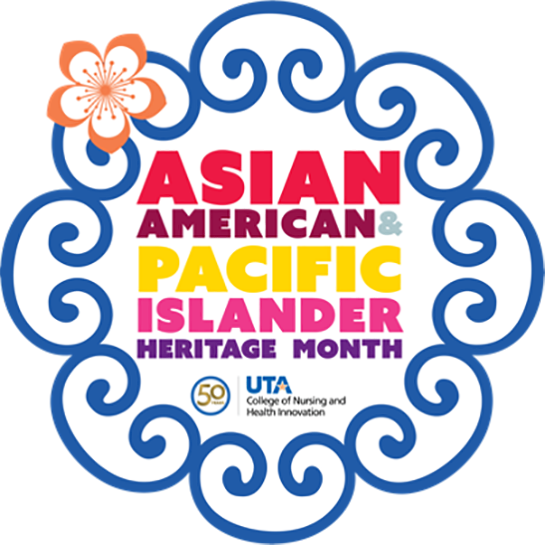 The month of May is Asian American and Pacific Islander Heritage Month (AAPI Heritage Month) – an annual celebration that recognizes the cultural and historical contributions to the U.S. from individuals of Asian and Pacific Islander descent. The University of Texas at Arlington College of Nursing and Health Innovation is proud to honor AAPI Heritage Month, as we pay tribute to the Asian and Pacific Islanders who have enriched our country's history and those generations who will make a lasting impact on the future.
In the U.S., Asian Americans and Pacific Islanders are the fastest growing racial group. At CONHI, over 10% of our student population identifies as Asian or Pacific Islander descent. The unique perspective that these students bring to their nursing and kinesiology careers will enrich every patient and practice they work with.
CONHI nursing students have a great opportunity to connect and learn from their AAPI peers by joining the Asian American Student Nursing Association (AASNA). AASNA was established in CONHI in 2016. This student organization serves as a liaison between the Asian American community, lower-division nursing students, upper-division nursing students, faculty, staff, and nursing professionals. AASNA hosts educational, fundraising and networking events throughout the year, and often features prominent and successful AAPI community members.
"A big reason as to why I chose UT Arlington was for being ranked nationally for undergraduate diversity, a top nursing school in the nation, and, lastly, affordable. My biggest accomplishment while I was at UTA was being able to start up AASNA during my first semester of nursing school with the help of other nursing students, faculty, and staff," shared Tina Nguyen, '18 BSN. Nguyen is now an emergency room (ER) registered nurse at Medical City Arlington. You can read more about her in the upcoming May/June 2022 edition of Diversity in Action.