Defying Odds, UTA Grad Student Has Her Sights Set on Success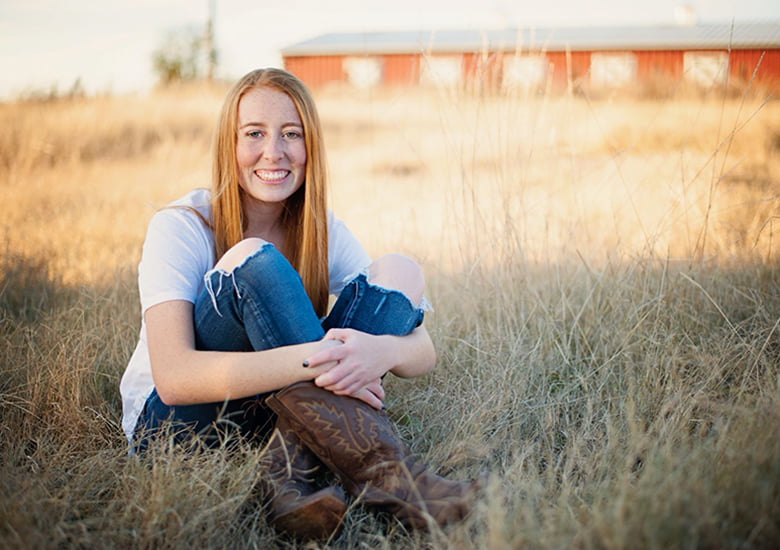 Almost every night after dinner, Aliza Capen and her mom, Rebecca, sit at their family's kitchen table with their schoolwork. The household is busy, with Aliza in her first year in the Master of Science in Athletic Training program at The University of Texas at Arlington, and Rebecca working on her MSN in Nursing Education through UTA - both programs in the College of Nursing and Health Innovation. They help each other, especially with statistics, and compare class notes.
Capen sees herself as an average person - one who loves the sports of wakeboarding and motocross - and is planning to pursue a doctorate degree. But she was also diagnosed with progressive hearing loss as an infant and was completely deaf by the time she was 12-months-old. Rebecca and her husband Bruce, who are both deaf themselves, did not want their daughter to face the same difficult obstacles they did when growing up.
So, when she was 18 months, Aliza received her first cochlear implant on her right side, followed by one on the left at 5-years-old. A cochlear implant is a small electronic device that electrically stimulates the cochlear nerve, then sends sound information to the brain to help produce a hearing sensation. Although normal hearing is not restored, these implants can mean an increased awareness of sounds in the environment, as well as better communication through lip reading and listening.
Following lots of speech and auditory verbal therapy (AVT), Aliza was mainstreamed beginning in kindergarten. "I'm a unique case," she shares. "I've never used deaf accommodations in school, I don't have an interpreter or need closed captioning on videos."
Capen attended the University of North Texas for her bachelor's in kinesiology and, after graduating in May, she is now at UT pursuing a master's in athletic training. After looking at several different schools, she chose UTA not only because it's close to home, but also because of the smaller cohort numbers and more individualized time with professors. "I have always wanted to be in the medical field," says Capen. "I did not want to just be involved in the care after an injury. Rather, I wanted to be able to provide care for athletes, everything from treatment, prevention, care, recovery, and more. This career choice will give me the opportunity to do more as I was hoping for."
She offers this advice to all students, no matter what their background, "there's no limits. If you set your mind to it you can get it done."