CONHI receives funding from HCA to increase awareness and enrollment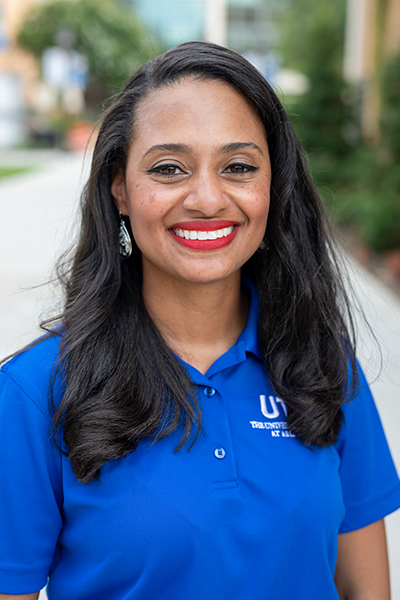 Dr. Candice Calhoun-Butts, assistant dean of Enrollment and Student Services and Academic Advising, was recently awarded the Healthier Tomorrow Fund from the HCA Healthcare Foundation. This award will work to increase awareness and enrollment in health-related professions as well as aid in advancing UTA CONHI.
The HCA Healthcare Foundation strives to promote health and well-being to make a positive impact in all the communities HCA Healthcare serves. The foundation established the Healthier Tomorrow Fund to support innovative initiatives to address high-priority community needs and advance health equity.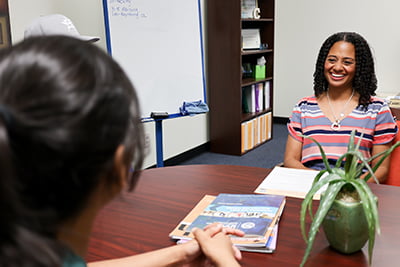 "UTA CONHI received $50,000 to increase interest in healthcare related careers through creative marketing and recruitment techniques and immersive prospective student experiences," said Calhoun-Butts. "Part of CONHI's mission is to advance global health and the human condition, which aligns with our strategic plan to educate a diverse workforce in healthcare. OESS (Office of Enrollment and Student Services) is one of the teams working to put our mission into practice."
In the coming months, CONHI will have a kick-off in Spring 2023 and will work collaboratively with ISDs throughout Texas to enlighten students and increase their knowledge of the countless opportunities in healthcare. More importantly, this brings awareness to the ongoing need in communities related to health and wellness.
"My goal is to always be of service underscored by a spirit of excellence," said Calhoun-Butts. "Through this grant, my office was able to obtain the resources to bring CONHI's vision to fruition. I am thrilled to partner with HCA, and I believe the work in CONHI will be the model for which other colleges and programs may emulate."
- Written by Midori Hrinda, UTA College of Nursing and Health Innovation