Talk to a Recruiter
Want to learn more about degrees and certification options at UTA's College of Education? Schedule an appointment with one of our academic recruiters to get started.
Schedule an Appointment
Scroll through our degree programs to schedule an appointment with a recruiter today.
Book Now
Academic Recruiters
Meet Our Team
Undergraduate and Graduate Programs
Meet with a recruiter and explore bachelor's, master's or doctoral degree options, as well as certificates or certification specialties at the UTA College of Education.
On-Campus Programs
On-campus programs offer courses that students complete in a traditional semester pace, typically anywhere from 14-16 weeks. These programs may offer classes exclusively in face-to-face/in-person formats or with a hybrid mix on in-person and online courses.
Manuel Alonso, Academic Recruiter
---
Online Programs
Fast track your career and complete your degree or certification program sooner with one of our 100% Accelerated Online Programs. Accelerated online programs offer courses that students can complete at an accelerated pace, typically anywhere from 5-8 weeks.
Koltyn Davis, Academic Recruiter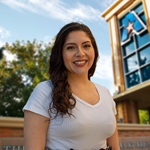 Ashley Villegas, Academic Recruiter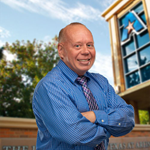 Brent Wigen, Academic Recruiter