Register for Research Day 2022
The half-day event will feature Dr. Leanne Ketterlin, one of the nation's top mathematics education researchers and practitioners.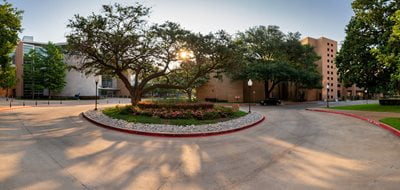 Registration is open for the UTA College of Education's annual Research Day event, to be held from 8:30 a.m. – 12:30 p.m. February 12, 2022 (Saturday). Remote options will be available. (See below for the full schedule.)
What: The event will bring together researchers and education practitioners from across the educational spectrum – allowing K-12 teachers and administrators, university and community college faculty, graduate students, and other stakeholders to explore original research and unique, in-progress explorations.
All education professionals, regardless of affiliation, are invited to register for this free event on the UTA campus.
Register: The event is free and open to the public. However, participants are required to register online by 11:59 p.m. Feb. 6, 2022 (Sunday) at https://forms.office.com/r/h4Dx5Dkg5m.
Where: The event will be held in person on the UTA campus. The location and room information will be shared with participants at a later date. Remote options will be available for those who cannot attend in person.
Contact: Please contact Dan Robinson (daniel.robinson@uta.edu) with questions.
UTA Campus Map: https://www.uta.edu/maps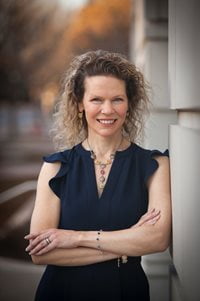 Keynote Speaker: Dr. Leanne Ketterlin Geller, professor and the Texas Instruments Endowed Chair in Education at the Simmons School of Education and Development at SMU, will serve as the keynote speaker for the inaugural event.
An accomplished and nationally renowned mathematics education researcher, Dr. Geller's areas of expertise and research studies includes middle-school mathematics with an emphasis on supporting algebra-readiness. She publishes and presents to audiences focused on research as well as practice in the areas of mathematics education, measurement and assessment, and special education with the intent of broadly disseminating her research findings to make the greatest impact.
Her research is informed by her experiences in K-12 education. She taught high-school science in public schools and is trained as a K-12 administrator. During these experiences, she focused on supporting all students. In addition to teaching advanced placement, college-preparatory, and general science courses, she designed and taught science classes for culturally and linguistically diverse students using principles and techniques of Sheltered Instruction. Also, she served as a coordinator for the AVID (Advancement Via Individual Determination) program that is intended to encourage and provide academic supports for college-bound students from typically underrepresented populations.
Full Schedule:
First Annual UTA College of Education Research Day, February 12, 2022
8:30 - 9 a.m. – Arrival and refreshments
9 - 10 a.m. – Opening remarks and Keynote Speaker – Dr. Leanne Ketterlin Geller
10 - 11 a.m. – Roundtables and Graduate Student Posters
Roundtable #1: Learning to Read by Talking about Race: Integrating Race Talk into Elementary Literacy Instruction. Anne Daly, Assistant Professor, Curriculum and Instruction
Roundtable #2: Implementing Peer Education at an Urban, Research-1 Hispanic Serving Institution. Carla Amaro-Jimenez, Associate Professor and Holly Hungerford-Kresser, Associate Professor, Curriculum and Instruction
Roundtable #3: Mobile Apps and Foreign Language Learning. Jodi Tommerdahl, Associate Professor, Amanda Olsen, Assistant Professor, and Chrystal Dragonflame, graduate student, Curriculum and Instruction
Roundtable #4: The Virtual Community of Practice Efficiency Model. Hugh Kellam, Clinical Professor, Curriculum and Instruction
Roundtable #5: Engineering for All. Bree Jimenez, Associate Professor, Curriculum and Instruction
Roundtable #6: Endorsement Completion and its Impact on Texas Students' Postsecondary Enrollment and Choice. Leaf Zhang, Associate Professor, and Maria Trache, Professor, Educational Leadership and Policy Studies
Poster #1: What impact on student achievement does bullying by k-12 administrators towards teachers have? Keith Ford, Educational Leadership and Policy Studies
Poster #2: Cultivating intrapersonal competencies amongst FTIC students for equitable college experience. Nasima Subedi, Educational Leadership and Policy Studies
Poster #3: A Pre-COVID/During COVID Intrapersonal Competency Case Study Comparison of FTIC Students. Mitch Strahlman, Psychology
Poster #4: Pipeline to Power: A Creative Exploration of My Journey to Black Youth Em"Power"ment. Junichi Bomani, Educational Leadership and Policy Studies
Poster #5: Supporting Undergraduate Students' Developing Water Literacy During a Global Pandemic: A Longitudinal Study. Silvia Marasovic, Educational Leadership and Policy Studies
Poster #6: Transdisciplinary Water Education: A view Across Standards for Teaching and Learning to Foster Water Literacy. Silvia Marasovic, Educational Leadership and Policy Studies
11 a.m. to 12:15 p.m. – Paper Presentations I
"I feel like a dumping ground"- Legal Issues Surrounding Paraprofessionals in Schools. Catherine Robert, Assistant Professor, and Leaf Zhang, Associate Professor,Educational Leadership and Policy Studies
Faculty Responds to CRT Rhetoric in Educational Leadership Preparation Programs. Ericka Roland, Assistant Professor, Educational Leadership and Policy Studies
When There's No Handbook: One Urban Elementary School's COVID-19 Crisis Response. Holly Hungerford-Kresser, Associate Professor, Carla Amaro-Jimenez, Associate Professor, and Kathryn Pole, Associate Professor, Curriculum and Instruction
A New Lens: Lessons Learned from School Leadership to the Professoriate, A Collective Case Study. Jennifer Bailey, Assistant Professor, Educational Leadership and Policy Studies
11:00 to 12:15 - Paper Presentations II
An Exploratory Case Study-Investigating Children's Computational Thinking Skills Through Story Coding. Joohi Lee, Professor, Candace Joswick, Assistant Professor, Kathryn Pole, Associate Professor, and Robin Jocius, Associate Professor, Curriculum and Instruction
Analyzing differential student-teacher relationships between special educators and general educators on academic achievement. Amanda Olsen, Assistant Professor, Ambra Green, Associate Professor, and John Romig, Assistant Professor, Curriculum and Instruction
Technical Features of Slopes for Curriculum-Based Measures of Secondary Writing. John Romig, Assistant Professor, Curriculum and Instruction
Consistent Federal Educational Reform Failure: A Case Study of Nebraska from 2010-2019. Dan Robinson, Professor, Curriculum and Instruction
12:15 to 12:30 p.m. – Final Remarks