Educational Leadership and Policy Studies
Learning Sciences
Dr. Amanda Olsen
Assistant Professor, Learning Sciences
Research Interests: Equity, school climate, and quantitative methods
Bio: Amanda Olsen, Ph.D., is an Assistant Professor of Measurement and Statistics who is joint appointed to the department of Curriculum and Instruction and Education Leadership and Policy Studies at the University of Texas at Arlington. She received her Ph.D. in Statistics, Measurement, and Evaluation in Education from the University of Missouri - Columbia and was also a postdoctoral research associate at the University of North Carolina at Chapel Hill. Further, she has received rigorous training in educational methodologies from entities such as the Institute of Education Sciences, the Association for Institutional Research, and the National Center for Education Statistics. As an applied quantitative methodologist, she engages in a variety of areas including multilevel modeling, multivariate statistics, program evaluation, research design, and complex survey design and analysis, in addition to substantive topics including equity, student-teacher relationships, and policy.
Dr. Daniel Robinson,
Research Interests: Learning and technology
Associate Dean of Research
Mind, Brain and Education Endowed Professor
Professor, Learning Science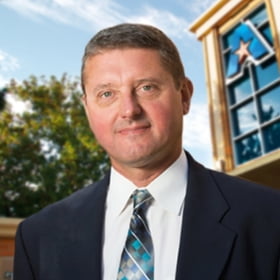 Bio: Dr. Daniel Robinson is Associate Dean of Research and the K-16 Mind, Brain, and Education Endowed Chair in the College of Education. He previously served as Chair of the Department of Curriculum and Instruction at UTA from 2017-2020 and Director of the School of Education at Colorado State University from 2012-2013. As a faculty member, he has taught at Mississippi State University (1993-1997), the University of South Dakota (1997-1998), the University of Louisville (1998-1999), the University of Texas at Austin (1999-2012), and Colorado State University (2012-2015). Dan served as Editor of Educational Psychology Review from 2006-2015 and as Associate Editor of the Journal of Educational Psychology from 2014-2020. He has also served as an editorial board member of nine refereed international journals. Dan has published over 100 articles, books, and book chapters, presented over 100 papers at research conferences, and taught over 100 college courses. His research interests include educational technology innovations that may facilitate learning and team-based approaches to learning. He was a Visiting Fulbright Scholar, Victoria University, Wellington, New Zealand and was named as one of the most published authors in educational psychology journals from 1991-2002, 2003-2008, and 2009-2014, Contemporary Educational Psychology, 2004, 2010, 2015.
Dr. Jodi Tommerdahl
Associate Professor, Learning Sciences
Research Interests: Language impairment, reasoning, neuroscience, EEG, corpus linguistics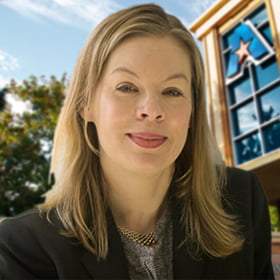 Bio: Dr. Jodi Tommerdahl is an Associate Professor in the department of Curriculum & Instruction. She received her undergraduate degree in Scandinavian Studies from the University of Minnesota, followed by a Masters Degree in European Languages at the University of London, Queen Mary and Westfield College. She carried out her doctoral studies in Linguistics and Neuroscience in Paris at the Ecole des Hautes Etudes en Sciences Sociales under the direction of Professor Oswald Ducrot and at the Sorbonne (Paris IV) supervised by the Sorbonne's President, Professor Georges Molinié. She spent three years working at the University Hospital in Poitiers, France in the Department of Neurology, directed by Dr. Roger Gil where she worked with patients with aphasia. She has been on faculty at the University of Central England (now known as Birmingham City University) and the University of Birmingham, both times in departments of Speech and Language Pathology. She currently directs UTA's Master's program in Mind, Brain and Education and is a productive researcher with publications in linguistics, speech and language pathology and the neuroscience of reasoning and emotion.