Biomedical Engineering Junior Receives Dr. Shamim Sughra Malik Endowed Scholarship
Fiza Saeed talks about her lived experience and how it set her on her path. Her vision and hard work have landed her a scholarship.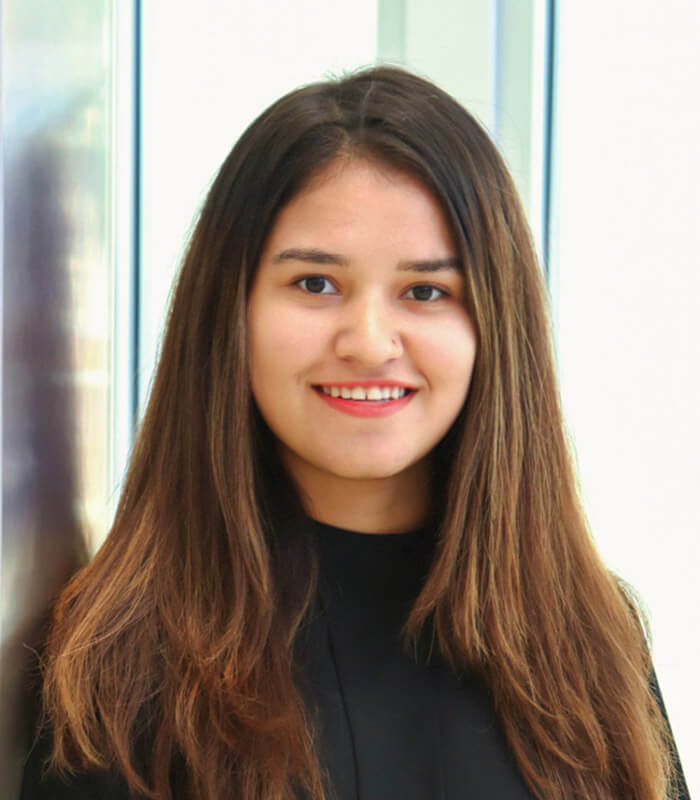 Fiza Saeed had always known one thing: She was going to be a doctor. Growing up in Lahore, Pakistan, it was what she and her parents discussed and planned for years.
However, once Saeed took a look at the medical field in Pakistan, she realized how many hospitals lacked machinery and the resources to pursue new research.
"After seeing all this, it made me think that the main work is behind the scenes, researching about new things or designing new instruments that can help doctors," she explains. "That's how I came across biomedical engineering."
UTA's diversity and reputation as an outstanding engineering teaching institution put the University on her radar. Unfortunately, attending school in the U.S. is expensive for many international students and, as a first-generation college student, applying for aid was daunting for her and her family.
Saeed was relieved when she found out that she could apply for assistance through UTA's scholarship system and was awarded the Dr. Shamim Sughra Malik Endowed Scholarship.
The scholarship was established by UTA alumnus Asif Malik ('85 BS, '91 MS, Computer Science and Engineering) in honor of his late mother Dr. Shamim Sughra Malik, who served in the Pakistani army as one of the few female doctors in the country at the time.
Following in the footsteps of Dr. Malik, Saeed is forging her path in the medical industry. She says all of this is possible because of her scholarship.
"It's like a dream come true," Saeed says. "My parents have never been prouder, seeing me as the person I am now because of UTA and this scholarship."
-- From the summer 2021 issue of UTA Magazine