The College of Engineering Student Stories
Your story could be next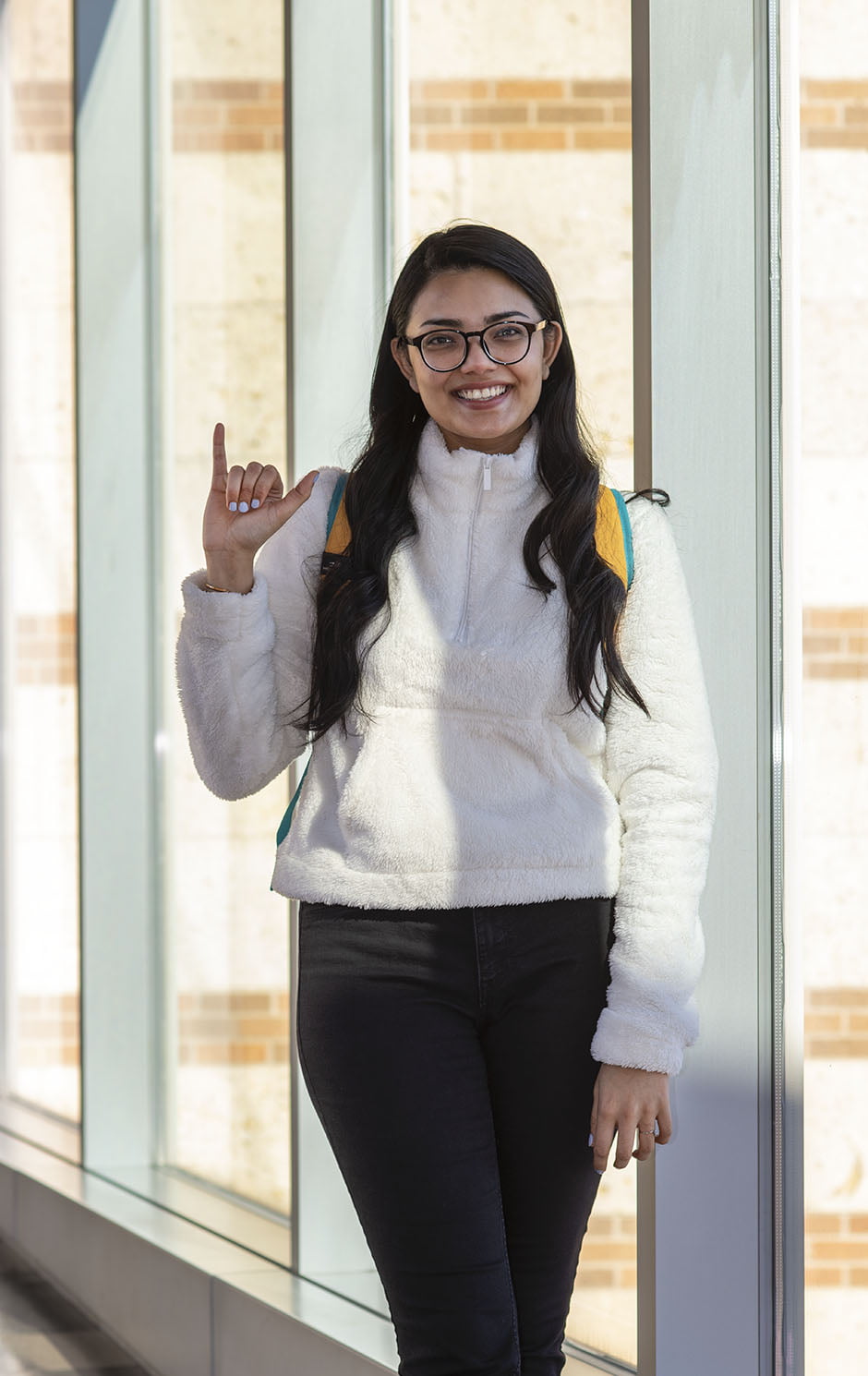 Meet Manya
When a team of engineers work together, everyone has a different idea to tackle the problem and this process that we go through to obtain the solution is just fascinating. Knowing that we are working toward the purpose of engineering tools that may eventually enhance lives drives me.
I have been involved in undergraduate research since my freshman year, at the UTA Research Institute and then with several other professors who are working on providing solutions to organizations like NASA and the Office of Naval Research. The professors here are very open to teach you from the grass-roots level and guide you through the journey of choosing the career which you are most passionate about.
Apart from my studies, I work in the Dean's Office. I have built so many valuable relationships which are going to last a lifetime. The work environment has prepared me to present myself in the best light possible. Also, the Engineering Career Fair helped me connect with industry engineers. The process boosted my confidence and helped me understand what companies are looking for in a candidate. I polished my profile according to feedback I received at the Career Fair and landed a job offer from my dream company after trying consistently for two years. I am extremely excited to begin working as an aircraft performance engineering intern at Southwest Airlines!
When I graduate, I would like to work in an environment where my voice is heard, my opinions matter, and where I am allowed to take the driver's seat. I want to bring my own set of values and experiences to the table and be part of something that has bigger impact in the long run.