Logistics Master of Science Degree Program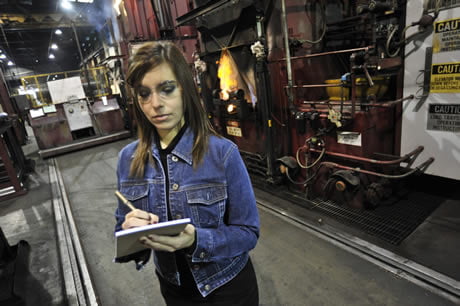 Objective and Description
The Logistics program is designed to meet an increasing state, national, and international demand for professionals with technical or business education and experience in the area of logistics and supply chain. Such professionals will need a unique combination of technical and business knowledge and skills and will have technical experience and degrees in engineering, mathematics or business.
Logistics is an interdisciplinary field of study which comprises the entire set of functions associated with the flow of goods, information, and payments among suppliers and consumers from organization of raw material to final recycling or disposal of finished goods. The integration of engineering and business content is done in a fashion that prepares an experienced professional engineer or manager for a leadership role in planning, developing, implementing and managing the firm's logistics and supply chain capabilities in the global marketplace. The overall purpose of UTA's Logistics Program is to provide graduates with the understanding needed to manage the firm's logistics and supply chain systems and infrastructure and to accomplish the organization's operational, strategic and competitive objectives.
Degree Requirements
The M.S. degree in Logistics requires 30 hours of coursework. The coursework is divided between the Department of Industrial, Manufacturing, and Systems Engineering and the College of Business's Department of Information Systems and Operations Management. The program includes such courses as:
Probability and Statistics
Operations Research
Production and Inventory Control
Production Systems Design
Enterprise Modeling
Logistics Information Systems
Logistics Transportation Systems Design
Logistics Distribution Systems Design
Business Logistics
Purchasing and Materials Management
Supply Chain Management Approved Electives
Master's Degree in Engineering
The responsibility rests with each student for knowing the rules, regulations, and filing deadlines of the Graduate School and their respective department. This page provides general information only. Requirements of the Graduate School and the academic department must be met.
Apply Now

Visit Campus
Special Programs