All work featured in these galleries is copyright faculty, staff, and students of the University of Texas at Arlington unless otherwise noted. For more information, please contact the Art office in #335 of the Fine Arts Building, or email art-arthistory@uta.edu.
Reach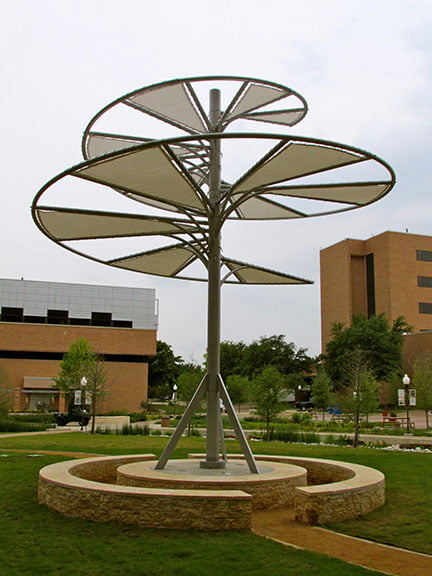 Located in the Janet and Michael Greene Research Quadrangle.
Reach is based on Helical Aerial Screw, Leonardo da Vinci's 15th century sketch for a gyroscopic flying machine, often referred to today as one of the first helicopter prototypes. Lauster developed the concept to celebrate the significant growth and change that has occurred at UT Arlington during President James D. Spaniolo's tenure after the president announced plans to retire last year.
The work is intended to inspire students and others in their quest for knowledge, Lauster said. It spans 26 feet and has a central aluminum mast with radiating ribs of Dacron sailcloth that create an energetic, helical pattern.
GLASS INSTALLATION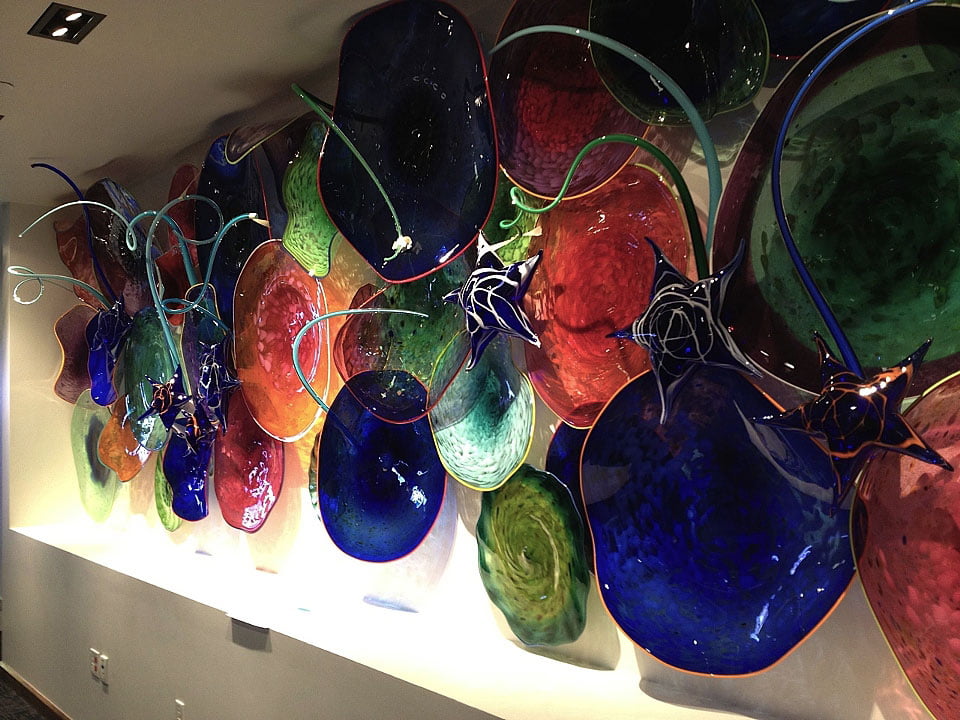 Located in the College Park Hospitality Suite.
A colorful swirl of glass gracing the hospitality suite in College Park Center, one of the finishing touches at UT Arlington's showcase events venue. The glass design was created by David Keens, professor of Art and Art History, and is similar to his work in the University Club and other areas on campus.
RIVER OF GLASS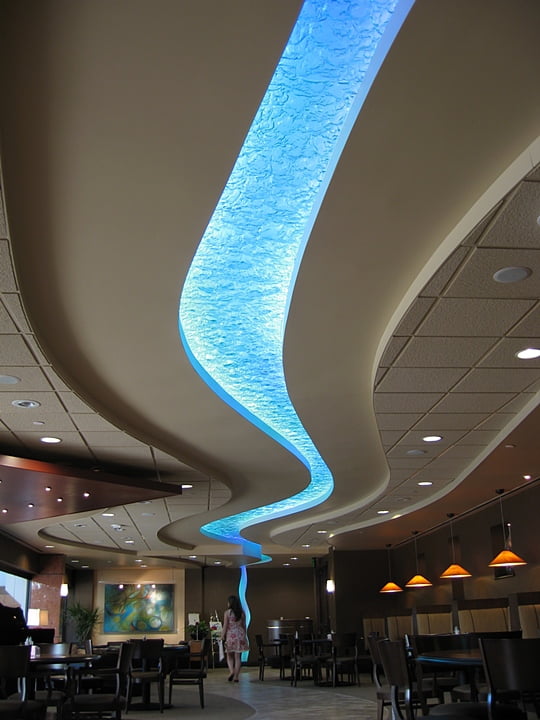 UNTITLED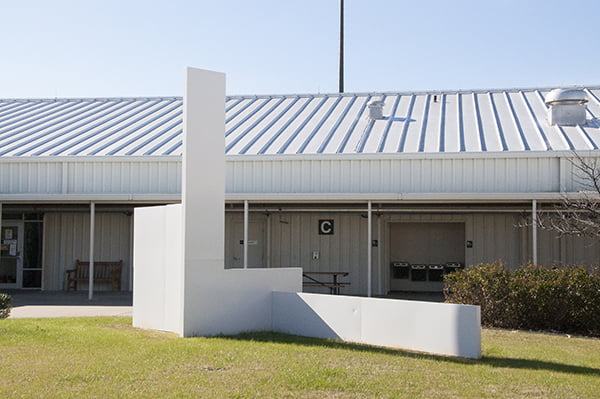 Located in the Studio Art Center.
Angelo Savelli was born in Italy in 1911. After studying art, he married and moved to New York City in 1953 and in 1958 was represented by Galleria Leo Castelli. He subsequently taught at Columbia University, Cornell University and the University of Pennsylvania before teaching at the University of Texas Arlington in 1977, where he continued for four years as a visiting professor.
He received a Guggenheim Fellowship in 1980 and in 1983 was honored by the American Academy of Arts and Letters. His accomplishments include exhibitions at the XXXIII Biennale di Venezia, the Everson Museum, the Corcoran Gallery and the Audubon Art Center. Typical of his white on white works, this iconic aluminum sculpture was fabricated in DFW and gifted to the university in 1981. It was restored and installed at the Studio Art Center in 2017.