Work by Alumnus Jeff Gibbons Collected by the Nasher Sculpture Center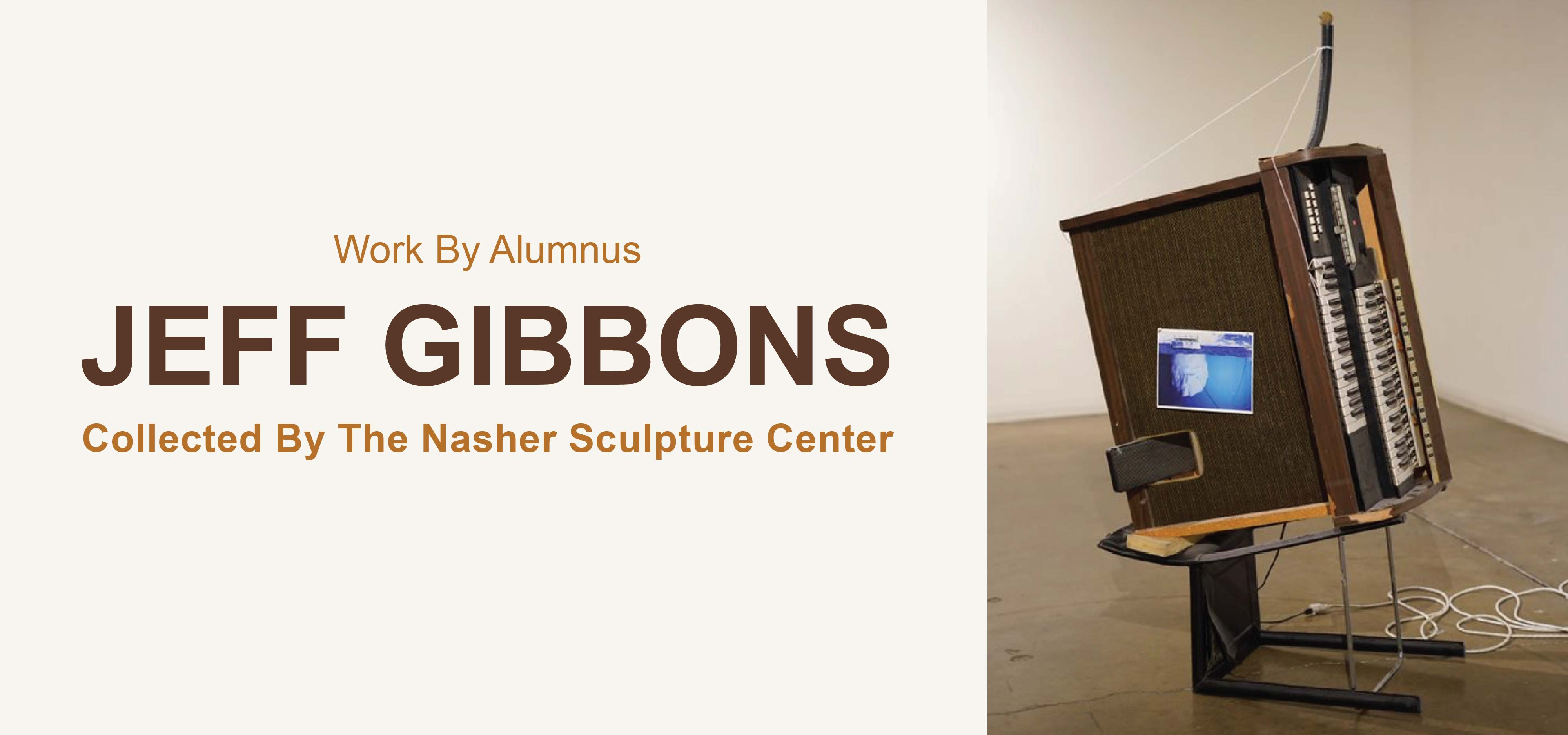 The Nasher Sculpture Center in Dallas announced several recent gifts to the collection including a large-scale work by contemporary artist Jeff Gibbons who received his MFA in intermedia studio art from UTA in 2013.
According to the Nasher, Gibbons is the latest artist based in Texas to join the collection, "an important addition to recent acquisitions of other works by artists working in the state, such as Xxavier Edward Carter and Kristen Cochran."
Gibbons' work, called B.O.B.O. (Boat O.A.R. (Oceanic Auto-Reclaimer)) is 75" x 80" x 17". It is constructed using an air organ, chair, ball, mushroom, foam, digital print, tacks, matchbook, and string.
"The gifts of these important works of sculpture to the Nasher collection are tremendous, as they each enrich the understanding of the future of sculpture while making evident the deep ties to the traditions of the past still at play in current artistic practice," Director Jeremy Strick said. "We are exceedingly grateful to the benefactors that have made these acquisitions possible, and we look forward to presenting these new works to the public."
https://www.nbcdfw.com/news/local/nasher-sculpture-center-announces-five-recent-acquisitions/2767934/