Graduate Student Ari Brielle Creates Installation for Dallas Museum of Art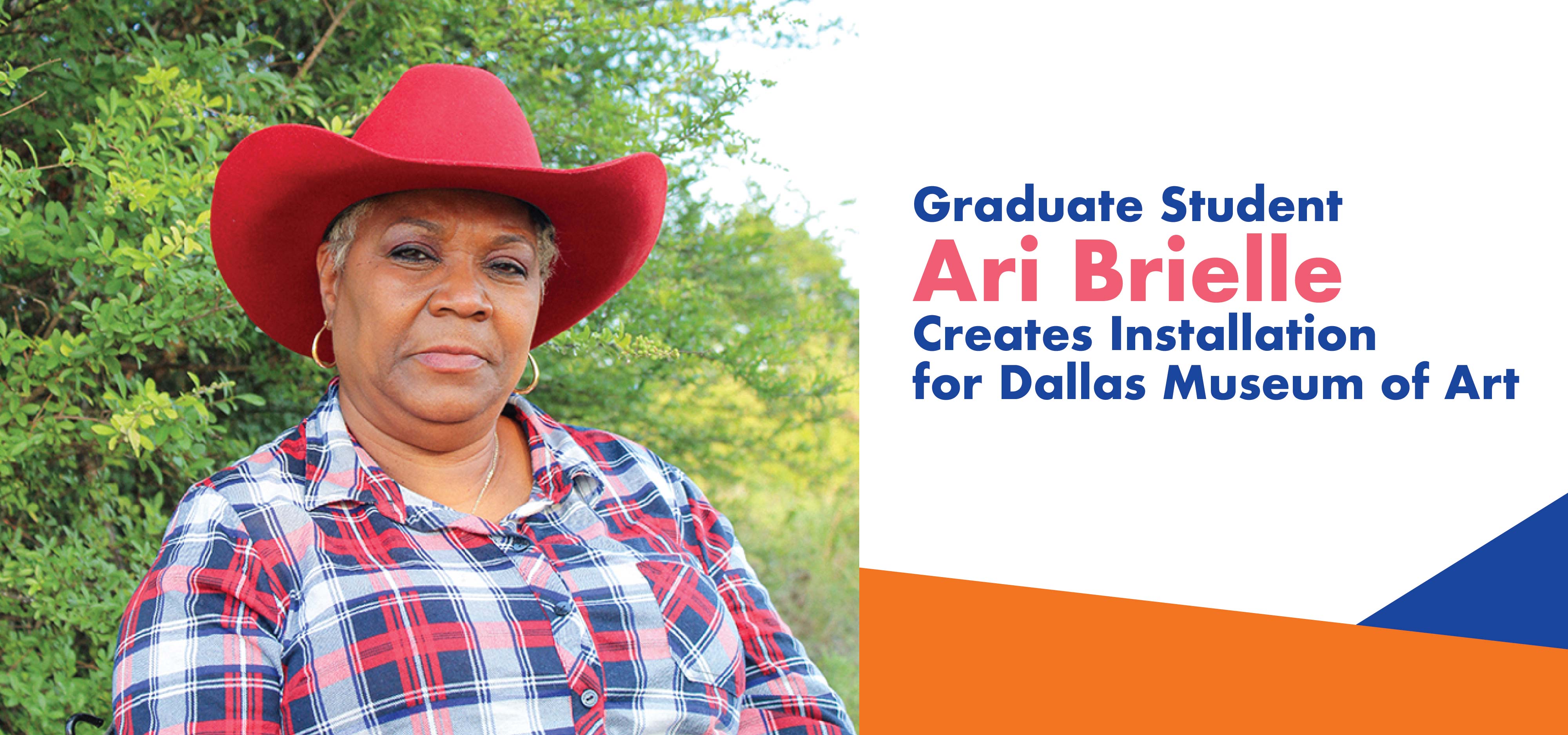 Ari Brielle was chosen to be a C3 visiting artist at the Dallas Museum of Art and will have her work featured in an exhibition opening on December 19, 2021. It will be on display in the DMA's Center for Creative Connections through April 9, 2022, as part of an exhibition titled Rooted.
According to the museum's website:
"Through groupings of works that span centuries and global cultures, Rooted shows how people both shape and adapt to a changing environment, traverse the planet, and rely on the land for nourishment and sustenance... Rooted was developed by the DMA's Education and Interpretation staff with input from community members, artists, and local organizations.
The exhibition debuts Poisoned by Zip Code, an installation by C3 Featured Artist Ari Brielle that centers on South Dallas resident Marsha Jackson and her fight for environmental justice in the Floral Farms neighborhood."
When asked to describe the installation she is working on, Ari stated the project is about "Shingle Mountain, which was an illegal six-story high pile of toxic waste in the Floral Farms neighborhood of Dallas." She went on to say that the installation will include a portrait painting of Marsha Jackson, as well as video, a book, and an installation of shingles. Marsha Jackson, as Ari stated, was "instrumental in removing the mountain"
Ari is still working on the painting of Marsha Jackson that will be included in the installation, but she sent a photograph that she is using as reference for the piece. The Art & Art History Department is very proud of Ari and her accomplishments and looks forward to seeing her newest completed project at the Dallas Museum of Art.