Cinematic Arts Program Hosts End-of-Semester Screening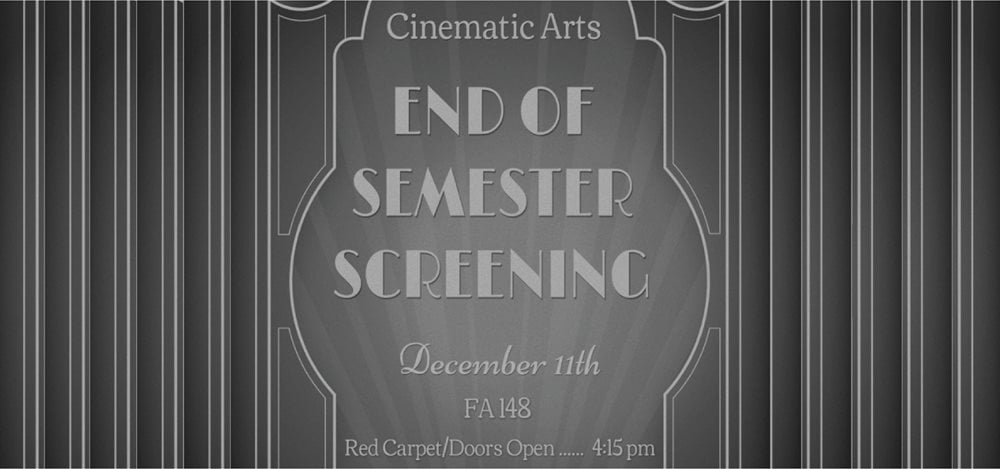 FAM, the Film Animation Mavericks Student Organization invites everyone to celebrate the fall 2021 Cinematic Arts student films created this past semester.
Festivities begin at 4:15 pm including a Red Carpet event, film screenings, a reception and awards ceremony. The screenings will be held in the Fine Arts Building in Room 148. The showcase features several genres of short films produced by the talented undergraduate students during fall 2021.
The Cinematic Arts program stated, "Fearlessly undeterred by a lingering pandemic, our students continue forging creative methods and processes in completing their projects. The screening event is proof that the art of Cinema endures. Please join us in celebrating these incredible filmmakers and storytellers."
LiveStream via: https:/ / youtu.be/ y7XolaPQD0s
To find out more about the Cinematic Arts in the Department of Art and Art History please visit:https:/ / bit.ly/ 3CzFht9
UTA Cinematic Arts YouTube Channel: https:/ / bit.ly/ 3HFxj5z