Izzy Wilson in Women Voices in Art Exhibition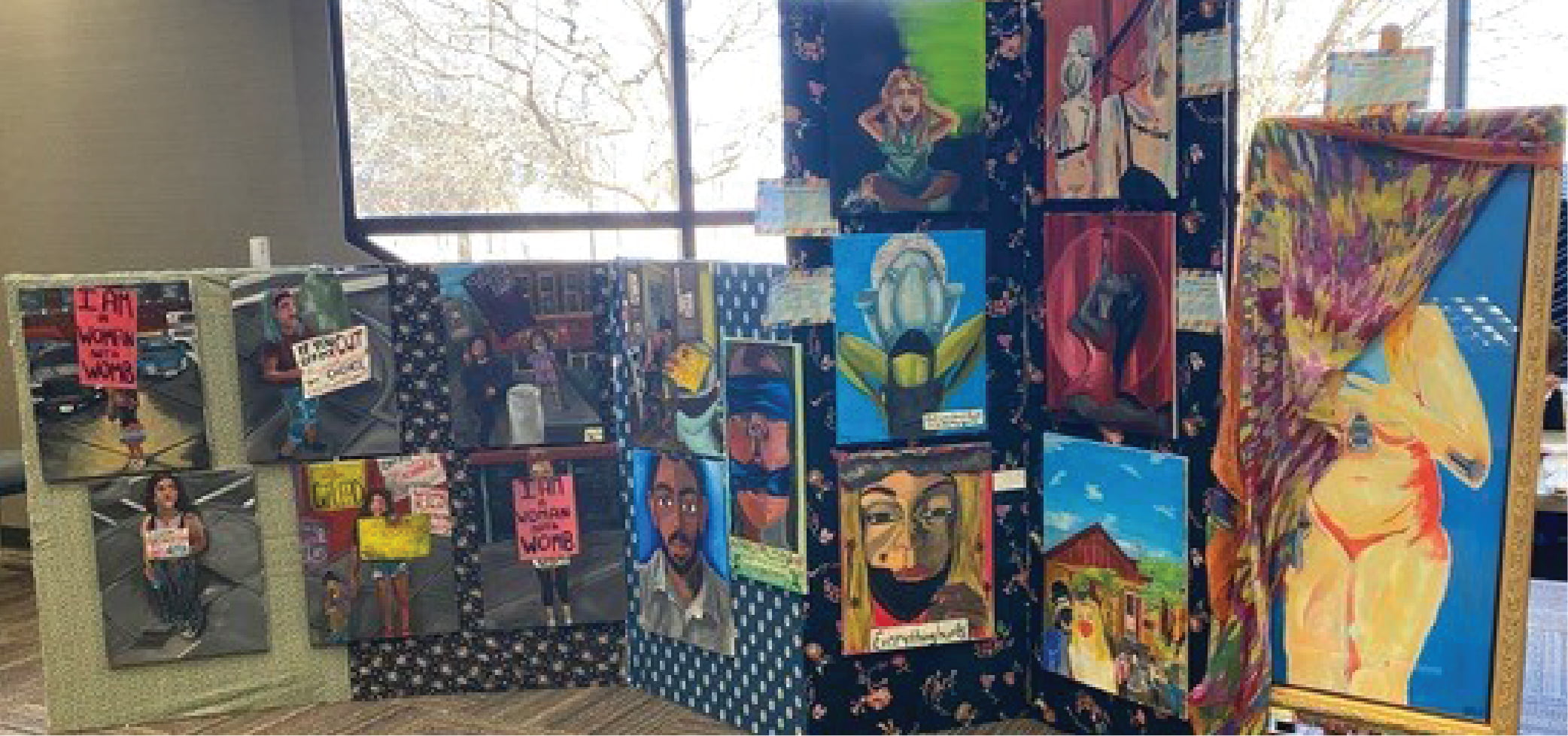 Art History student Ezriel (Izzy) Wilson displayed paintings she developed as a funded A&AH IDEA Fellow at the "Women Voices in Art" event at the Grand Prairie Public Library. The pop-up exhibition took place on Tuesday, March 15 from 5 - 8 pm.
Izzy's project selected for fellowship funding by the DEI Committee consisted of a series of paintings titled "The Right to Reproductive Rights." The acrylic on canvas works in the series voice her commentary on recently enacted Texas abortion legislation.
The "Women Voices in Art" event was part of a series The Grand Prairie Library hosted in spring semester 2022. An "Asian & Pacific Islander Voices in Art" pop-up show took place on May 10 and a "Black Voices in Art" event was held in February. The IDEA Fellowship is an initiative of the Diversity, Equity and Inclusion Committee of the Art & Art History Department. IDEA Fellows submitted art-based project proposals that were selected for funding by a panel of faculty jurors in fall 2021 for completion by spring 2022. The tenets of inclusivity, diversity, equity, and access (IDEA) were the underlying themes that applicants were asked to consider. Izzy's work was one of the four fellowships funded this academic year.