Darryl Lauster's Sculpture at Amon Carter Museum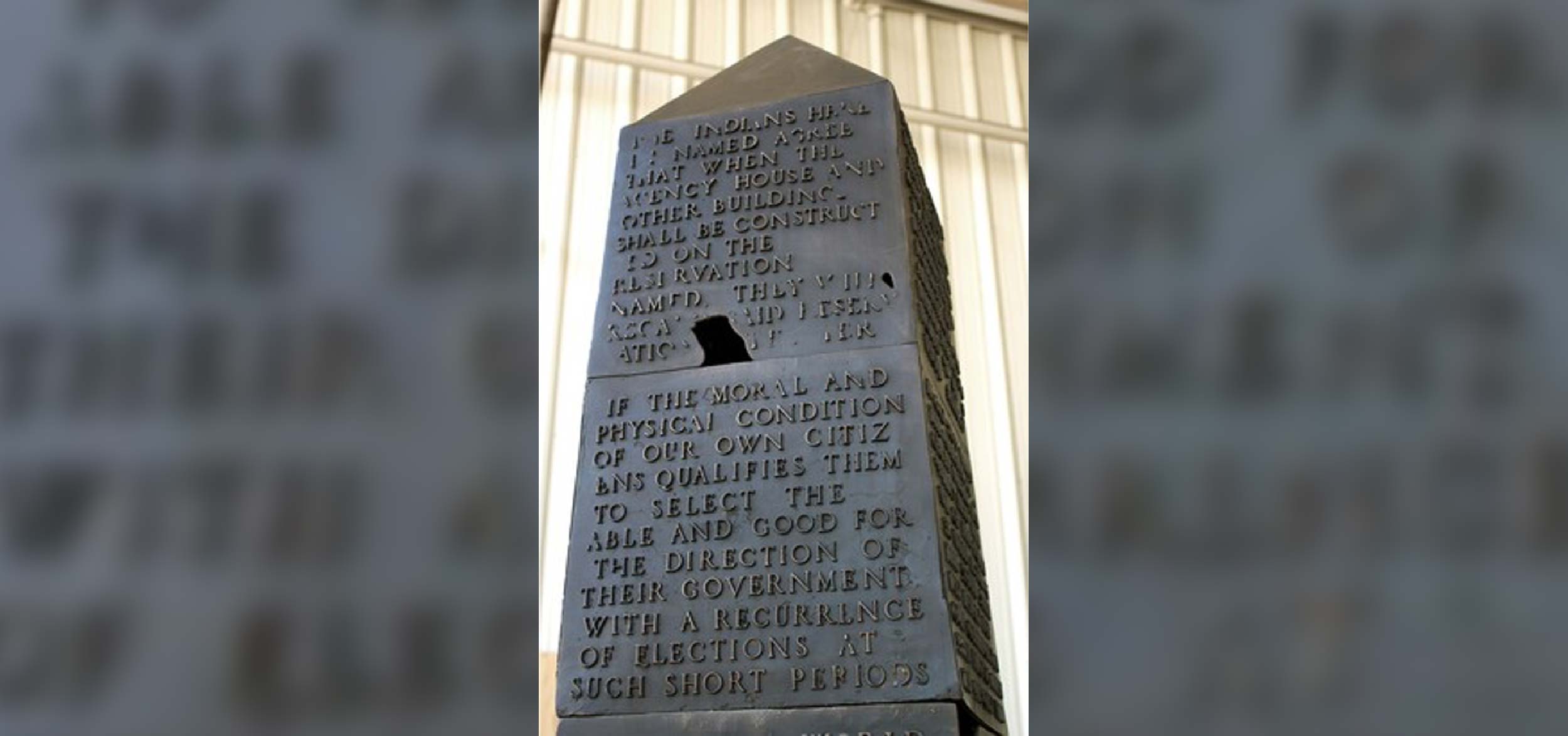 Darryl Lauster, Professor and Associate Chair of the Art and Art History Department will have a bronze sculpture he created displayed on the grounds of the Amon Carter (the Carter) Museum in Fort Worth beginning May 7, 2022. TitledTestament (2018-20), the piece 'will inaugurate a series of outdoor creative projects at the Carter' and will be on view through May 2023. According to the museum website: "Through the examination of America's past and present, Lauster's bronze obelisk calls for the viewer to be a critical reader of information and to look at the function of text in different contexts." The piece incorporates pop culture references with quotes from U.S. foundational documents to raise questions about what we know of our nation's history and promises.
Professor Lauster is a 2010 recipient of the Joan Mitchell Foundation Grant for Painters and Sculptors. An intermedia artist, he has exhibited nationally at the the National Metal Museum, the Cameron Museum of Art, The Contemporary Art Center New Orleans, the Urban Institute for Contemporary Art, the John Michael Kohler Foundation and the Contemporary Arts Museum, Houston, as well as internationally in Berlin, Paris, London and Rutten.
For more information on Lauster and the Amon Carter Museum, see www.darryllauster.com and www.cartermuseum.org