Dr. Mary Vaccaro Lecture at Kimbell Museum of Art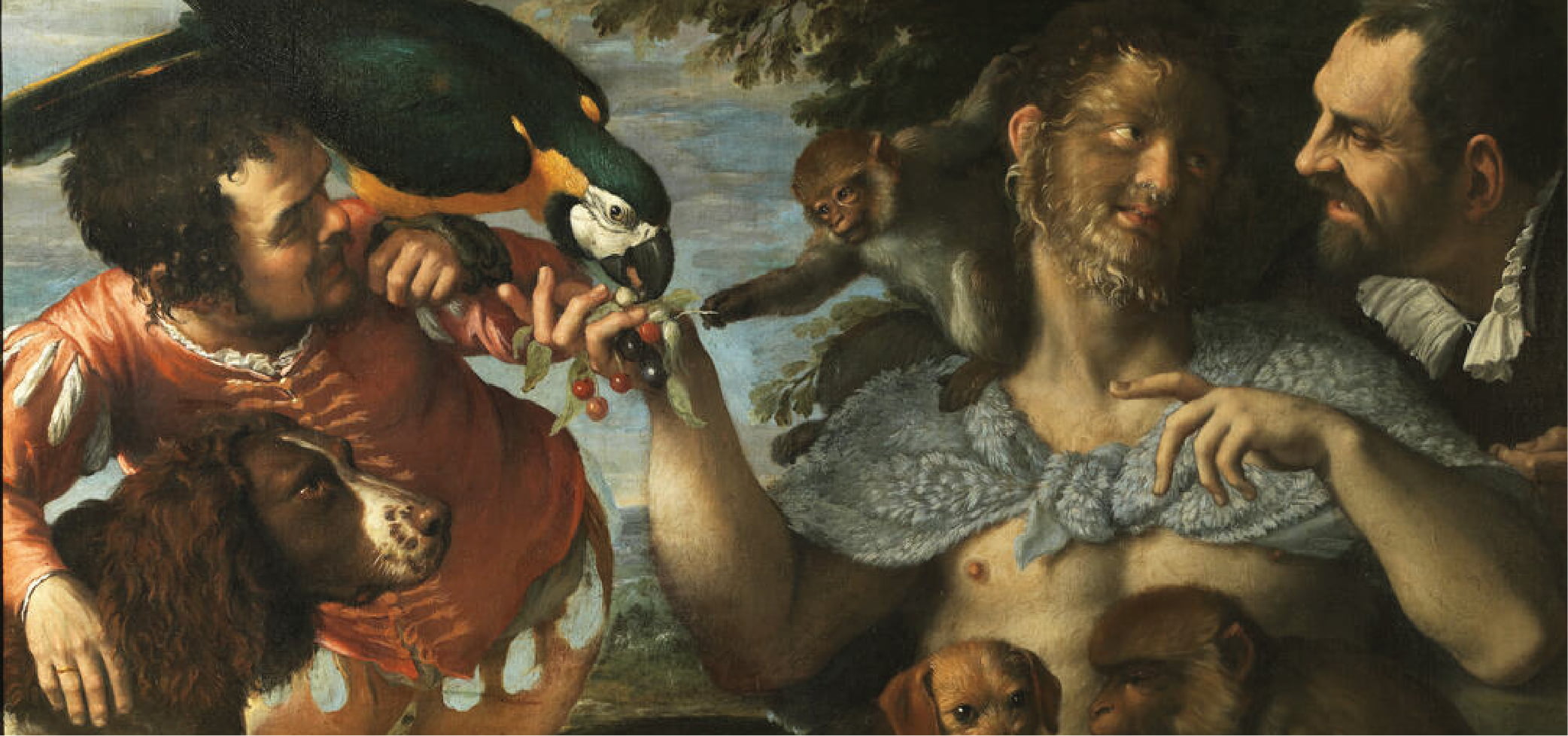 As part of the Kimbell Museum's "Art in Context" lecture series, Distinguished University Professor Mary Vaccaro presented a talk titled "Agostino Carracci's Hairy Harry ("Arrigo peloso") and Other 'Furry Creatures' in the Farnese Court" on April 6, 2022.
This lecture was initially scheduled to coincide with the exhibition of masterpieces from the Museo di Capodimonte in Naples, Italy ("Flesh and Blood," 2020), but was twice delayed due to the pandemic. Dr. Vaccaro focused on a curious portrayal of three men with animals, attributed to the late 16th-century Bolognese artist Agostino Carracci, that is now part of the Museo di Capodimonte, but was originally made for the powerful Farnese family. The hirsute man at the center of this composition has been convincingly identified as Arrigo Gonzalez, or "Hairy Harry," part of a family that shared the rare genetic condition of hypertrichosis in the household of Duke Ranuccio Farnese of Parma.Dr. Vaccaro explored the surprisingly complex roles that "Hairy Harry" and other members of his family played in the Farnese court.
Dr. Vaccaro, who received her PhD from Columbia University, specializes in northern Italian Renaissance painting and drawing and is an authority on the School of Parma. A research appointment in Florence, Italy at the Villa I Tatti (2015) allowed her to deepen her first-hand knowledge of drawings by Bolognese draftsmen, especially Ludovico Carracci and his younger cousins Agostino and Annibale. She was also given permission to conduct studies of the Carracci holdings in the Royal Collection at Windsor Castle over the course of two successive summers in 2018 and 2019, furthering her expertise in the field. Her interest in the Naples picture of "Hairy Harry," began largely as an exercise in connoisseurship (to try to determine whether Annibale or Agostino Carracci painted the work) but has since shifted into a far wider-ranging inquiry about its subject matter and non-normative bodies in the early modern court.
For more information on Dr. Mary Vaccaro, see her faculty profile at https://www.uta.edu/academics/faculty/profile?username=vaccaro