'Cheech' Marin Talk on Chicano Art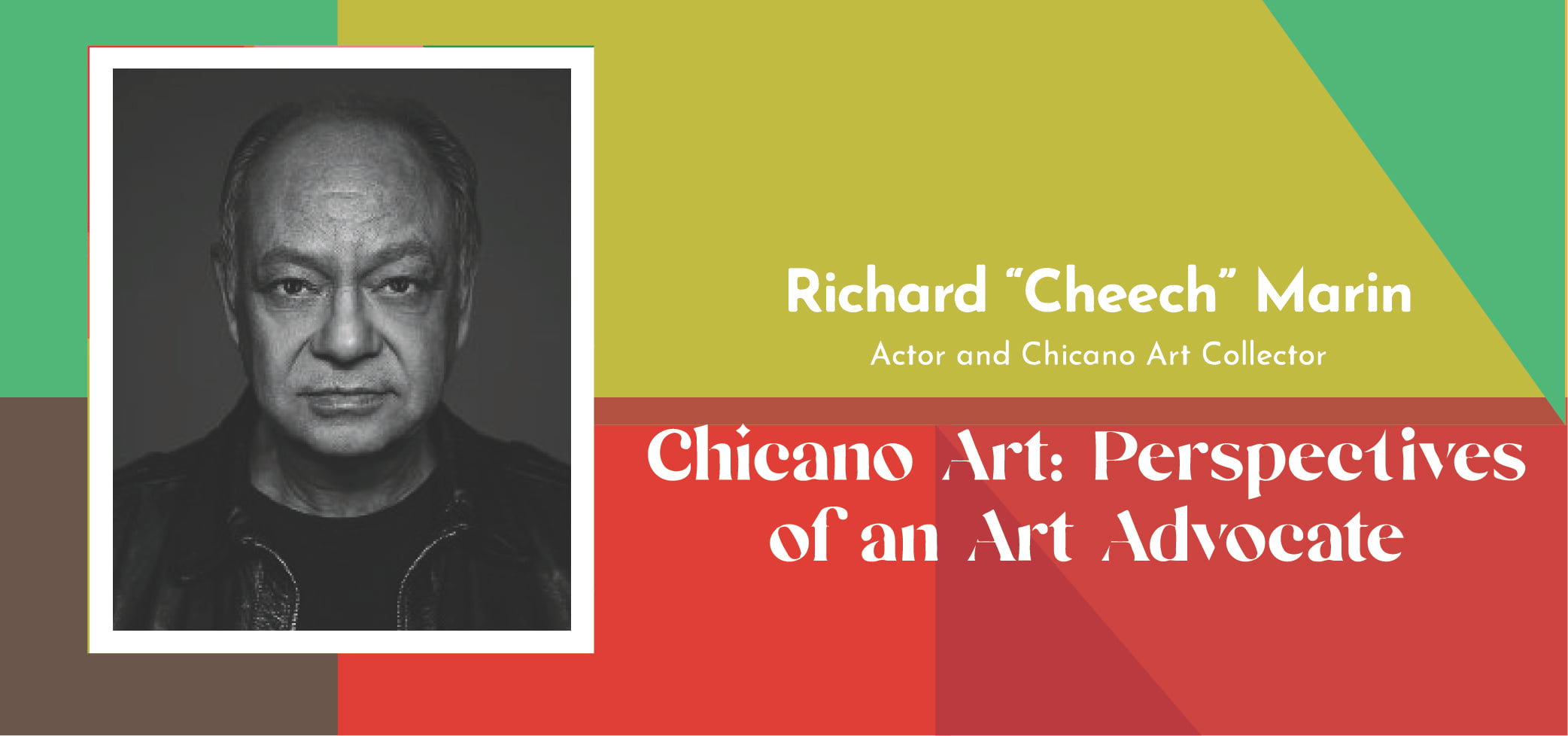 Richard "Cheech" Marin, an actor, comedian, and preeminent Chicano art advocate, talked about his private art collection on Wednesday, April 13, in the Rosebud Theatre at UTA. The talk was also livestreamed and recorded by the Cinematic Arts Maverick Film Productions for YouTube viewing. Earlier that day, Marin also conducted an hour-long roundtable discussion with Cinematic Arts students in association with the Visiting Artist Program.
Marin, who has been collecting Chicano art for 40 years, was brought to UTA as a distinguished speaker for the Center for Mexican American Studies in collaboration with the Art & Art History Department. He spoke about his passion for Chicano art and the fact that in June, a new museum to house and display his extensive collection - the Cheech Marin Center for Chicano Art and Culture, also known as "The Cheech" - will be opening in Riverside, California.
Artist and Professor Benito Huerta, who has known Marin for 20 years, introduced him at the Rosebud Theatre event. After Marin spoke about his efforts to collect and exhibit Chicano art for the past two decades, he then sat down with Huerta and artist and Assistant Professor Carlos Donjuan, to participate in an onstage conversation about his advocacy of Chicano artists. Both Professors Huerta and Donjuan have artwork in Mr. Marin's collection and brought their personal knowledge of his efforts to the discussion. The three had a lively and humorous exchange reminiscing about their shared histories and experiences in the art world.
The Art & Art History was extremely honored to co-host Cheech Marin's visit and hear about his passion to further serious recognition of Chicano art within the art community. As Marin succinctly stated, "Chicano art is American art."