The Department's award-winning faculty and innovative offerings in Public History, Archives Administration, and GIS -- as well as North America's only specialized track in the History of Cartography -- make UTA an excellent choice for those interested in pursing a Ph.D. The university's close proximity to major archival repositories including the US National Archives, Amon Carter Museum of American Art, National Cowgirl Museum and Hall of Fame, and TCU Special Collections (in Fort Worth); the George W. Bush Library, Jake and Nancy Hamon Fine Arts Library, and SMU DeGolyer Library (in Dallas) together with the UTA Library's rich Special Collections and oral history holdings provide students ample local opportunities to undertake original research.
Our graduates teach at colleges and universities across Texas and the United States; others hold professional positions directly related to their studies. Recent tenure-track placements include Mdwestern State University (Wichita Falls, TX) and Coker University (Hartsville, SC), along with non-tenure track fulltime placements at the Theodore Roosevelt Center at Dickinson State University (Dickinson, ND), Grayson College (Denison, TX), and Tarrant County College.
All applicants accepted into the program as full-time students are eligible for a Dean's Doctoral Assistantship which grants up to six years of 100% tuition and fee coverage plus an annual stipend of $15,300. Generous funding opportunities coupled with lower-than-average costs of living in the Dallas/Forth Worth region make UTA's History Department highly competitive with universities in other major metropolitan centers.
A $15,000 stipend in DFW, for example, equates to:
$24,785 in Washington, DC

$25,864 in Boston

$27,039 in New York City

$39,045 in San Francisco
Better yet, our central location in the USA, easy access to DFW International Airport, and surrounding world-class cultural, sporting, and entertainment attractions make UTA a great place to live AND learn.
For more information, please contact the Department's Ph.D. Advisor, Dr. Kenyon Zimmer.
Kenyon Zimmer
Ph.D., Pittsburgh (2010)
Associate Professor (2010) & Ph.D. Advisor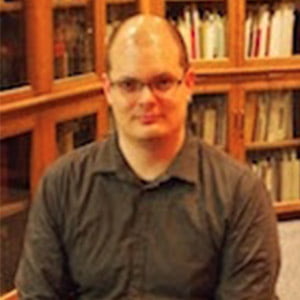 Areas: US History; Migration, Labor and Ethnic History, Gilded Age and Progressive Era, History of Radicalism