March '22 Newsletter Updates
Greetings all!!
TWO REMINDERS FOR THIS WEEK:
Don't forget this is the last week that you can get the Early Bird discount for tickets to the Pre-Law Banquet on April 29th!
Early Bird promos expire April 1st!!
UTA Students use promo code EARLYBIRD
For General/Guest Tickets use promo code GEN10EARLY
ATTENTION SENIORS GRADUATING THIS MAY OR AUGUST, EMAIL ME ASAP FOR INFORMATION ABOUT GRADUATION CORDS AT THE BANQUET!!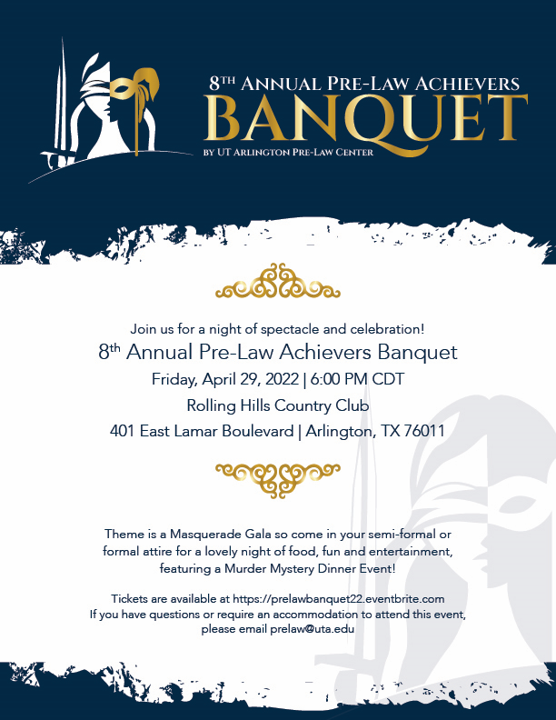 ______________________________________
Check out this Fun Speaker Series Event from the POLS Department – Tomorrow at Noon in UH 116!
Contact Kimberly Caraway (Kimberly.Caraway@uta.edu) for more details