Scholarship opportunity for students pursuing criminal justice degree
Scholarship opportunity for students pursuing criminal justice degree
Scholarship opportunity for students pursuing criminal justice degree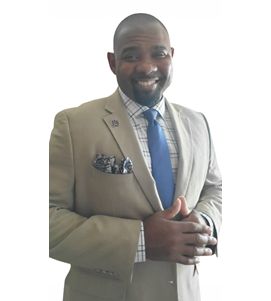 Working an almost full-time job as an undergraduate student, Korah Pounds knew what family and financial struggles felt like. Having the financial support of only one of his parents, Pounds came up with the idea of starting a scholarship to help minority students who were in the same situation.
It wasn't until graduate school at UTA that his idea became a reality and the Omega Defense Scholarship Foundation was officially started. The Omega Defense Scholarship Foundation is a non-profit organization that provides scholarships to high school seniors and undergraduate students pursing a career in law enforcement or criminal justice.
"As a veteran law enforcement officer, it is extremely important to me that all areas of law enforcement have diversity in the hiring process to better represent the areas they serve. Due to amount of people retiring from government work, there is a need to hire more minorities, which is a direct result of the prior hiring procedures which overlooked or disqualified minorities from potential employment positions. It is imperative that law enforcement agencies select the most qualified individuals who have chosen to make the personal sacrifice to keep our neighborhoods safe, but is just as important to be fair in process."
The application window for the scholarship is June 11 until August 12 each year and Pounds encourages anyone interested in applying for the $500 scholarship to follow their Instagram page at @odsf2017 where they will announce deadlines and how to apply.