Meet Jessica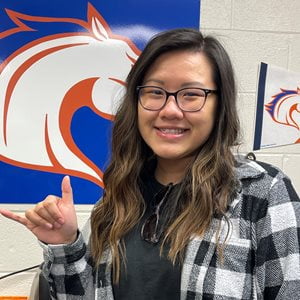 What inspired you to choose chemistry as your major?
I really wanted to know why things are the way that they are- but on a molecular level!
What was your favorite chemistry class and why?
Biochemistry because I was able to learn about the chemistry side of the biological processes!
What do you see as your ideal long-term career?
A physician working for Doctors Without Borders
What was the most impactful experience you had as a student while at UTA?
Honestly, the chemistry study room. That's where I met the people that I call my best friends. We studied together, cried together, and shared so many memories there. It was right across the hallway from Laura (our advisor) and although most of our college years were spent online, she and Stephanie found so many creative ways to help us throughout our journey. I can honestly say that that room is the reason why I made it through college.
What advice would you give to your younger self about college?
Studying for a college exam is definitely not like studying for high school exam.