Phuong Do - MAVERICK CLASS OF '22
Meet Phuong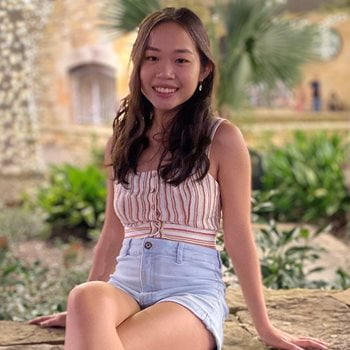 What inspired you to choose chemistry as your major?
I want to be competitive for pharmacy school, and chemistry is more interesting and complicated than biology.
What was your favorite chemistry class and why?
Metabolism and regulation because it was intriguing to learn how it relates to common diseases today and also involve therapeutic approaches.
What do you see as your ideal long-term career?
Clinical pharmacist
Have you been involved in research? If yes, also list which professor(s) lab.
No but i was in the ACT lab with Dr Shrug and Dr Foss
What was the most impactful experience you had as a student while at UTA?
My Terry scholarship is the best. It helped me be able to pursue an education while participating in clubs like Mavs for Medical Humanities, MMH. By joining MMH, I worked on my leadership skills while learning how to be a better health professional.
What advice would you give to your younger self about college?
Your grades does not define you. Always remember that it is important to join clubs and communities who are your support system. Do not slack off in the beginning but always try your best.
What is one thing that people who know you might be surprised to learn?