Vice President for Development and Alumni Relations
The Vice President for Development and Alumni Relations will serve as a member of the President's senior staff and will lead the development team to create and execute strategies, programs, and budgets that effectively communicate the President's vision to key stakeholders and secure philanthropic resources. The ideal candidate will possess exceptional leadership, communication, and management skills and experience as well as a track record of success as a fundraiser, collaborator with faculty, and builder of programs and staff.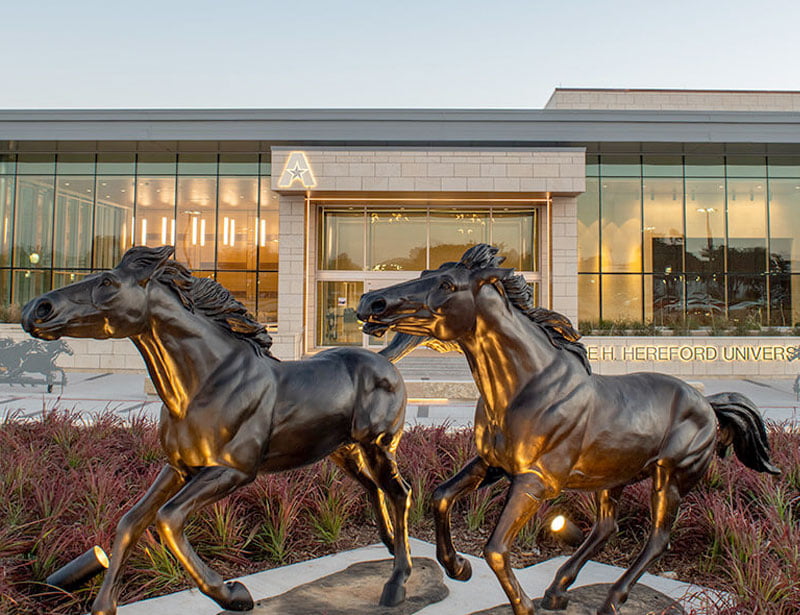 To Apply
All applications, nominations, and inquiries are invited. Applications should include, as separate documents, a CV or resume and a letter of interest addressing the themes in this profile. Application materials should be submitted using WittKieffer's candidate portal. Applications, nominations, and expressions of interest will be treated in full confidence. References will not be contacted without prior knowledge and approval of candidates.
Search Committee
Salma Adem (Co-chair)

Chief of Staff, Office of the President; Interim Vice President, University Advancement

Jeff Jeter (Co-chair)

Vice President of Government Relations

Randa Safady

Vice Chancellor for External Relations, Communications and Advancement Services, University of Texas System

Mark LaVelle

Assistant Vice President for Alumni and Donor Engagement, University Advancement

Peter Crouch

Dean, College of Engineering

Cassandra Smith

Executive Director, Division of Enterprise Development

Justin Silcox

Director of Scholarships, Financial Aid and Scholarships

Carla Amaro-Jimenez

Associate Professor of Curriculum and Instruction, College of Education

Jacqueline Fay

Associate Professor of English, College of Liberal Arts; Chair, Faculty Senate

Kyle Callender

Associate Director of the Maverick Club, University Advancement

Lolin Martins-Crane

Director, Lockheed Martin Career Development Center

Scott Ryan

Dean, School of Social Work

Selma Permenter

Assistant Vice President for Advancement Services, University Advancement

Margie Jackymack

Vice Chair, Staff Advisory Council; Coordinator II for Special Programs, Department of English