Student Resources
UTA continues to monitor official sources as we plan course instruction and safe, phased return to campus in preparation for the fall 2020 semester.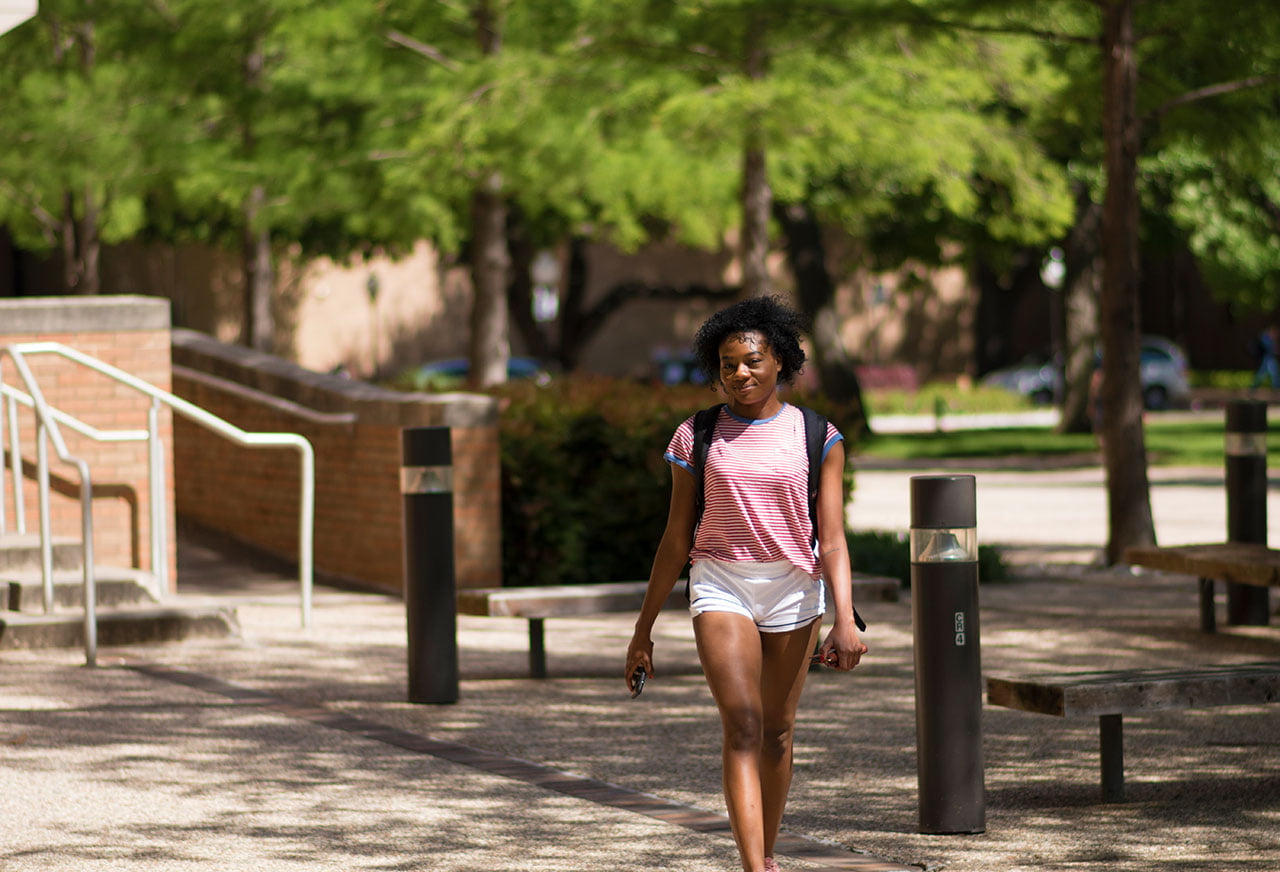 Fall 2020 courses: Online, face-to-face or hybrid
UTA students can now see which Fall 2020 courses will be taught face-to-face, online or as a hybrid of the two so they can begin planning for the upcoming academic term.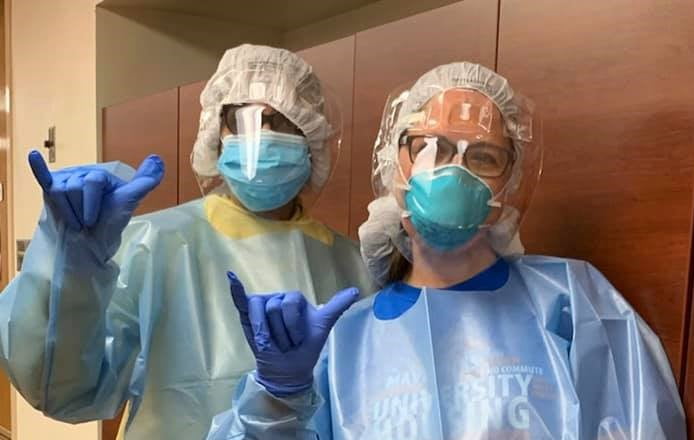 ON-CAMPUS TESTING Available for STUDENTS WITH COVID-19 SYMPTOMS
UTA Health Services has put in place a strategy to provide on-campus COVID-19 testing to students who need it.
Facilities and Support Services Operating Hours
While we encourage students to remain at home, we understand that we have some students remaining on campus. Therefore, beginning March 16, the following hours of service are in effect to support those students who are on campus:
Central Library
The University of Texas at Arlington Central Library is closed to all but laptop lending. We have suspended the circulation of our physical collections. We will still be checking in returned books but not checking any books out. Laptop lending is available from 11 a.m. to 7 p.m., Monday through Friday. College libraries remain closed.
UTA Library
Counseling and Psychological Services
remains available to students during these unprecedented times. Services are performed remotely. Please call at 817-272-3671 to schedule a time to connect with a counselor regarding your concerns. If this is an Emergency please call 911 or the MavsTalk 24hr Crisis Line at 817-272-8255. We also encourage the UTA community to use CAPS online resources for accessing information related to emotional well-being and mental health support.
CAPS Online Resources
UTA Bookstore
Open 8 a.m. to 4:30 p.m. Monday through Friday and closed on Saturday and Sunday. The bookstore is allowing 50% of occupancy in the store in accordance with the Govenor. Online customers are still welcome. Follett is offering free shipping for orders of $100 for a limited time.
Visit Online
Virtual Events and Services
The Division of Student Affairs and other campus partners continue to provide a range of virtual programs and services to help students stay connected to campus and fellow Mavericks.
Student Affairs Resources
Dining Services
Carry-out meals will be available at the Market in the University Center only Monday-Friday, 10 a.m. to 6 p.m., Saturday-Sunday, 11 a.m. to 5 p.m. This will be the only food option available on campus until restrictions are lifted.
Read More About Campus Dining
Health Center
will observe normal operating hours. Limited services are available at this time. Call 817-272-2771 if you need to be seen by a healthcare provider. If you have fever and respiratory symptoms, have had recent international travel or contact with an individual known to have the novel coronavirus (COVID-19) please call before coming to the health center.
UTA Health Services
Starbucks
Location adjacent to the bookstore will continue to operate as a grab-and-go store 7 a.m. to 5 p.m. Monday through Friday, and 8 a.m. to 4 p.m. on Saturday.
Research Labs and Academic Buildings
will remain open to faculty and staff.
Maverick Activities Center
Closed
Apply For Financial Help
UTA students with a temporary hardship may apply for financial help from the Emergency Assistance Fund or from the CARES Act Emergency Grants.
Student Services Guide
This guide outlines what is available and how to utilize student services during the COVID-19 Outbreak.
Download Student Services Guide
Health Tips for Mavericks
Stay home if you are sick and seek medical attention.
Cover your mouth and nose with a tissue or your sleeve when coughing or sneezing.
Wash your hands with soap and water or an alcohol-based hand sanitizer.
Avoid touching your eyes, nose and mouth.
Avoid contact with others who are sick.
Seek medical attention if you are sick.