Raymond Brown
Vice President Ad Interim
Division of Enrollment Management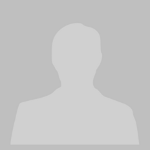 Michele Bobadilla
Assistant Provost for Hispanic Student Success
Senior Associate VP for Outreach Services & Community Engagement

Short Bio: Michele Bobadilla is a distinguished state and national Latina educational leader in the student access and success space. She holds a bachelor's degree in Spanish and English with a secondary teacher certification; a master's degree in elementary education with a bilingual/ESL endorsement; a CMBA in business; and was awarded a D.Litt (hc) for her life's work in higher education. Her interests include creating opportunities that ensure access to and success in higher education for first- and second-generation students; ensuring a space that supports diversity equity and inclusion; and shifting mindsets from surviving to thriving
Lisa Thompson
Executive Director
TRIO Pre-College Program

Short Bio: Lisa Thompson has worked at the University of Texas at Arlington (UTA) in the TRIO Pre-College Programs since fall of 1991 and is the Executive Director. She was the Testing Coordinator and Counselor in the UTA Counseling Services Center from 1989 to 1991. Immediately prior to her employment at UTA she worked at Southern Methodist University as an Academic Advisor and also served as an Instructor and Cheerleading Coach. She has over 36 years of experience in grant writing, programs development, academic affairs, student affairs, testing, advising and counseling.
Karen Krause
Executive Director
Financial AId and Scholarships

Short Bio: Karen Krause currently serves as a vital part of the Enrollment Management team at the University of Texas at Arlington in the role of Executive Director of Financial Aid, Scholarships, and Veteran's Benefits Certification. These combined offices offer financial support to over 45,000 UTA students annually. Ms. Krause joined UTA from Texas Wesleyan University. She has also held financial aid positions at Texas Christian University and Texas Woman's University. Prior to higher education, Ms. Krause taught vocal music to 7th and 8th graders.
Kimberly Tate
Registrar
Office of the Registrar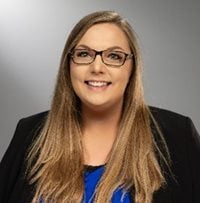 Short Bio: Kimberly Tate serves as the University Registrar at the University of Texas at Arlington. She originally joined UTA as the Associate Registrar of Operations in 2019. Prior to UTA, she served as the District Assistant Director for Records and Reports for Tarrant County College District, preceding her post as the Registrar and Director of Admissions at Clovis Community College. Kimberly began her higher education career at McMurry University, where she served in several enrollment services capacities. Her breadth of experience includes admissions and recruitment, intercollegiate athletics, international admissions, records and registration policies, and student support services. As the Interim Registrar, Kim oversees functions related to student records management, transcripts, registration, degree conferral, credit transfer, term processing, catalog, course scheduling and curriculum management, as well as enrollment reporting, athletic eligibility certification and FERPA compliance.
VACANT
Associate Vice President
Enrollment Management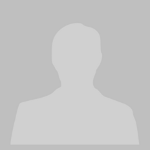 Office of Enrollment Management

Short Bio: As the Executive Assistant to Dr. Troy Johnson, Vice President of Enrollment Management, Janie is a positive and proactive administrative liaison to other departments on campus and outside organizations/agencies as well as Enrollment Management staff, students and visitors. Janie has over 20 years extensive administrative experience in both the private and public sectors in human resources, accounting, and office administration including project management. She regularly collaborates with and mentors new employees as well as her counterparts. Janie's contributions, continued commitment and leadership has made her a pillar to UTA. She was the recipient of the peer- nominated Outstanding Maverick Award in 2014-2015.
Katherine Huestis
Director of Fiscal Administration & Planning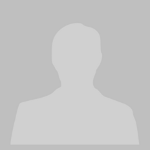 Short Bio: Dr. Amanda Nickerson joined UTA to serve as the Executive Director of Enrollment Management in 2020. She has a track record of success in higher education leadership, with over 16 years of experience at Texas Christian University. Her breadth of experience includes previous roles in strategic recruitment initiatives, transfer and first-year admissions, admission information services, and institutional research. Prior to her appointment at UTA, Amanda served as Assistant Vice President of Undergraduate Admission and Recruitment at Tarleton State University. Dr. Nickerson works closely with the Vice President of Enrollment Management, the EM leadership team and key stakeholders focusing on educational partnerships, strategic opportunities supporting internal and external relationships, and critical projects to contribute to student success and new student enrollment goals.