NAACP president speech highlights annual Martin Luther King event
Cornell Brooks, president and CEO of the National Association for the Advancement of Colored People, will address the theme "A Nation of Freedom and Justice" at the annual MLK Advancing the Dream Awards Banquet, which begins at 6:45 p.m. Friday, Jan. 13, in the Bluebonnet Ballroom of the E. H. Hereford University Center, 300 W. First St.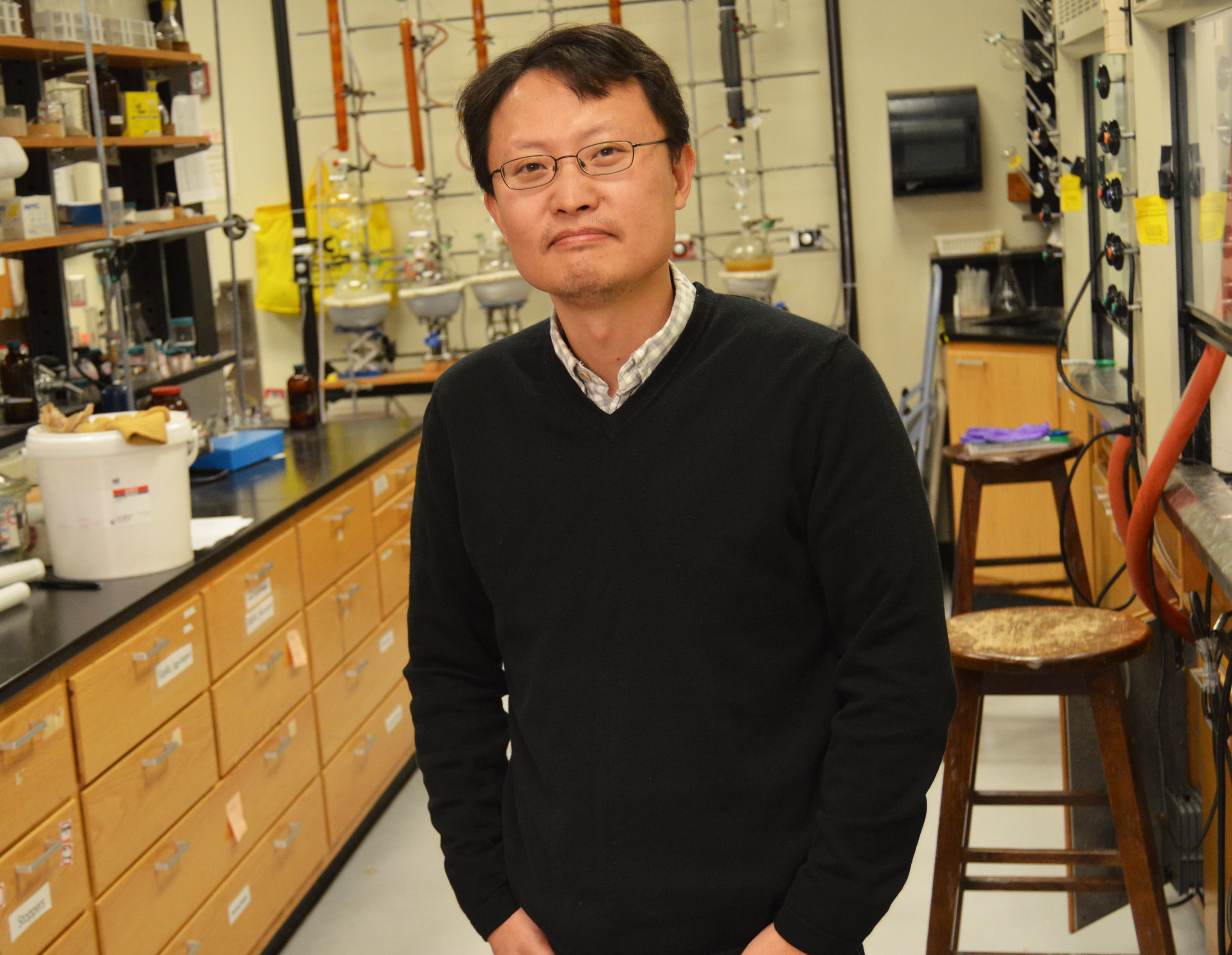 A reception with Brooks begins at 6 p.m.
Banquet tickets are $45 and may be purchased at utatickets.com. Complimentary valet parking is available.
Brooks became the 18th chief executive of the NAACP in 2014. During his tenure, he has led the association's civil rights agenda and organized the fight against voter suppression with victories in the courts. Born in El Paso and raised in Georgetown, S.C., he earned degrees in political science, divinity, and law.
"The words and work, the life and legacy of the Rev. Martin Luther King are far too important to be relegated to the gilded pages of history books," he says. Brooks challenges all Americans to "emulate (King's) personal example, draw from his philosophy, and in so doing, make this country the very best that it can be."
Friday's banquet recognizes the 2017 MLK award honorees and student scholarship recipients and includes special tributes, jazz performances, and much more.
The Bluebonnet Ballroom also will serve as the backdrop for An Evening of Spoken Word Poetry Slam at 7:30 p.m. Saturday, Jan. 14. Participants will read or recite original work for a chance to win a $1,000 cash prize.
Poetry Slam tickets are $20 and available at utatickets.com.
See more MLK Advancing the Dream Celebration events.
Sponsors of the celebration include UTA as well as the City of Arlington, Tarrant County College, the Arlington Independent School District, and the Arlington Ministerial Association.
About The University of Texas at Arlington
The University of Texas at Arlington is a Carnegie Research-1 "highest research activity" institution. With a projected global enrollment of close to 57,000 in 2016-17, UTA is the largest institution in The University of Texas System. Guided by its Strategic Plan Bold Solutions | Global Impact, UTA fosters interdisciplinary research within four broad themes: health and the human condition, sustainable urban communities, global environmental impact, and data-driven discovery. UTA was cited by U.S. News & World Report as having the second lowest average student debt among U.S. universities. U.S. News & World Report also ranks UTA fifth in the nation for undergraduate diversity. The University is a Hispanic-Serving Institution and is ranked as the top four-year college in Texas for veterans on Military Times' 2017 Best for Vets list.