UTA supports community with The Big Event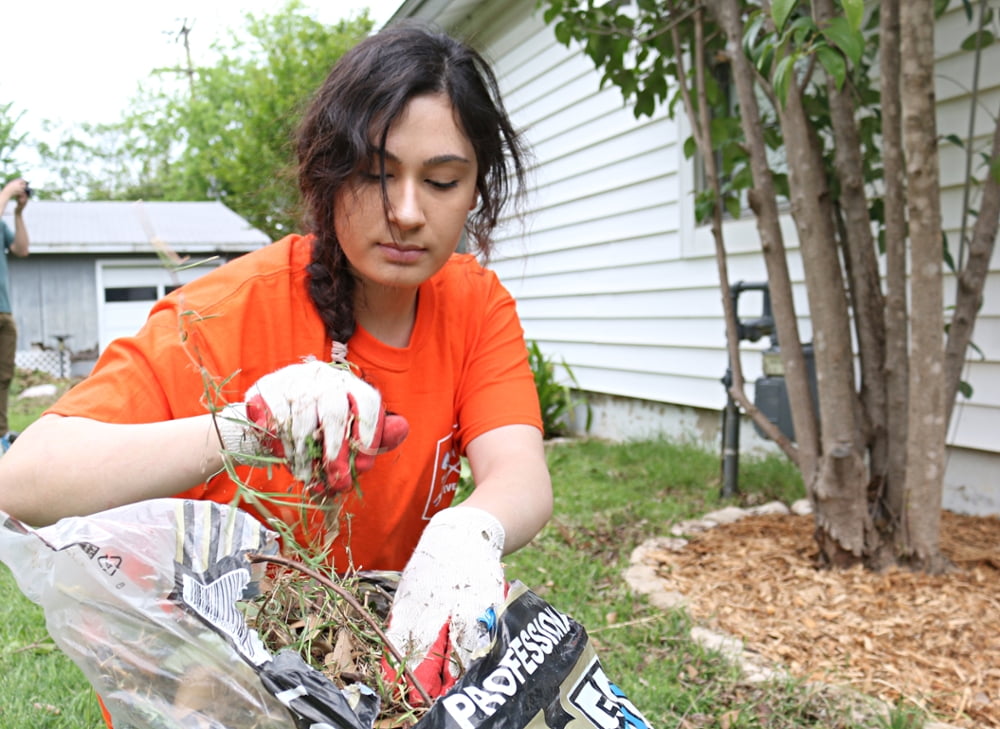 More than 1,300 students, faculty and staff from The University of Texas at Arlington will help residents and communities across Dallas and Fort Worth during an annual day of service known as The Big Event.
On Saturday, April 8, volunteers from UTA will fan out to about 70 sites in the metroplex, helping community-based agencies and non-profit organizations such as local libraries, Mission Arlington, American Cancer Society, and The Salvation Army.
"Local residents benefit as well, including those that provide services to children, senior citizens and low income families, or those that promote quality of life," said Patrick Kelly, Director of University Events and advisor to The Big Event.  There are 1,389 volunteer opportunities to serve this year and volunteers are required to work a minimum of four hours.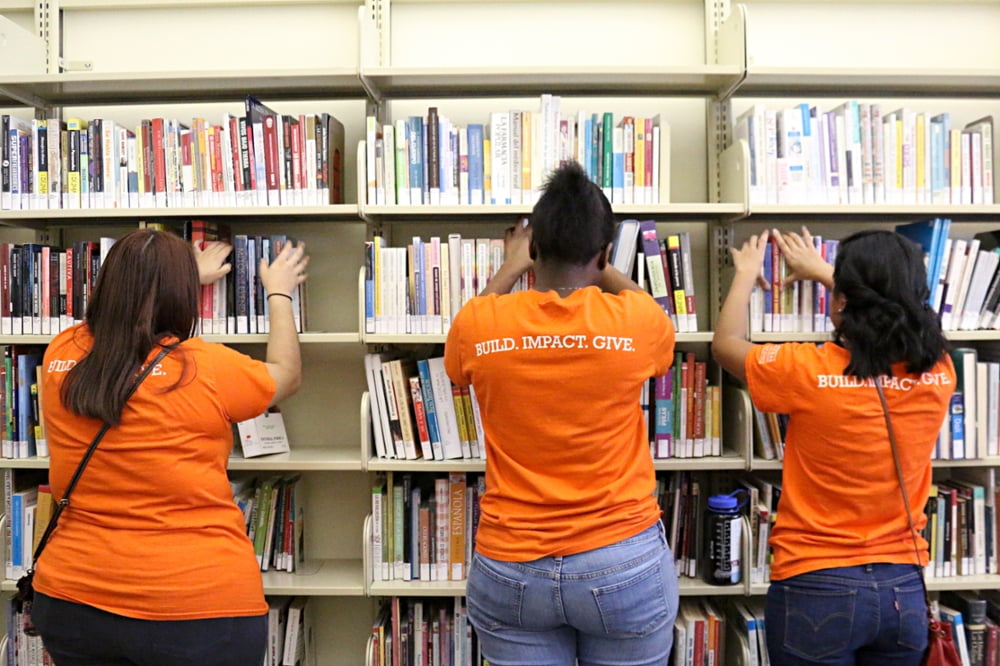 The Big Event began at UTA in 2000, and participation has steadily grown from 100 participants in the first year. UTA volunteers have contributed thousands of hours of service to the community.
"Part of the mission is to engage students with both the campus community and the larger community," said Kelly "Through The Big Event, we hope that students will build relationships with their fellow classmates, staff and faculty, while also becoming connected to the community."
After completing their service hours, volunteers will be given T-shirts and are invited to a Thank You Celebration in recognition of their efforts. The celebration includes lunch from Fuzzy's Taco Shop, music, and a variety of entertainment.
About The University of Texas at Arlington
The University of Texas at Arlington is a Carnegie Research-1 "highest research activity" institution. With a projected global enrollment of close to 57,000, UTA is one of the largest institutions in the state of Texas. Guided by its Strategic Plan 2020 Bold Solutions|Global Impact, UTA fosters interdisciplinary research and education within four broad themes: health and the human condition, sustainable urban communities, global environmental impact, and data-driven discovery. UTA was recently cited by U.S. News & World Report as having the second lowest average student debt among U.S. universities. U.S. News & World Report lists UTA as having the fifth highest undergraduate diversity index among national universities. The University is a Hispanic-Serving Institution and is ranked as the top four-year college in Texas for veterans on Military Times' 2017 Best for Vets list.
                                                                                                                      --Bre'Ana Davis, Contributing Writer