UTA named national leader in providing equal access to higher education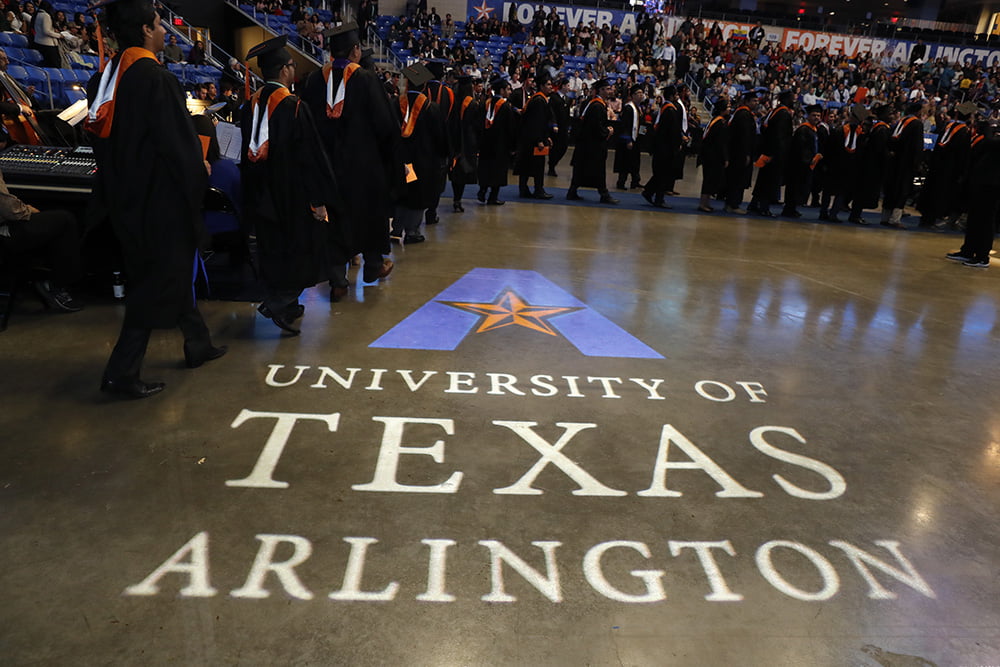 A report from the Brookings Institution ranks the University of Texas at Arlington among the nation's top public universities in providing a high-quality college education to students from all income levels. The report highlights the impact of a UTA degree and proves the University's unwavering commitment to bridging access and excellence.
Among the nation's 342 selective, four-year public research institutions, Brookings ranked UTA among the top 25 "leader" universities, which provide high social mobility and produce high levels of impactful research.  UTA students from low-income backgrounds are able to move into higher income brackets and advanced careers as a direct result of degrees earned at UTA.  While at UTA, students also work closely with educators to produce impactful research that improves public welfare, contributes knowledge to various fields and stimulates the economy through a strong innovation pipeline.
"UTA is improving the quality of life for students, families and communities through a valuable college degree and by providing opportunities to discover and share new knowledge through research that benefits our world," said UTA President Vistasp Karbhari. "This ranking acknowledges the hard work of our faculty and students, who are setting a new standard for excellence."
Only 70 universities were dubbed "leaders" by Brookings. UTA is No. 24 nationally, No. 5 in Texas and No. 2 in North Texas for the share of students raised in families with income levels below 20 percent of the national average. Brookings lists UTA as having the fourth-highest mobility rate among the Texas universities listed as "leaders." 
"UTA is doing exactly what we expect of our public institutions - keeping its standards high and its costs affordable," said State Rep. Toni Rose, D - Dallas. "It's also clear that this university cares about helping students and their families, which helps all of Texas. A UTA degree changes lives."
Providing unparalleled access for ambitious students to experience the highest quality education is a priority set forth in the University's Strategic Plan 2020: Bold Solutions | Global Impact. Since launching the plan in 2014, UTA has greatly expanded both scholarship opportunities and academic offerings, in line with the University's mission to prepare a diverse student body that is immediately employable and workforce-ready. 
U.S. News and World Report cited UTA in 2016 as having the second-lowest average student debt among national universities and the lowest in Texas -  $3,844 below the average of those surveyed. During the 2016-17 academic year, UTA expects to award more than 12,500 degrees, making it the third largest producer of college graduates in Texas.
According to research conducted by UTA alumnus Philip Trostel, a professor of economics at The University of Maine's Margaret Chase Smith Policy Center, college graduates earn an average of $1.3 million more over a lifetime than high school graduates and are more likely to own homes while also living healthier, longer lives, which means graduates from universities like UTA contribute greatly to the U.S. economy.