UTA bioengineering team to collaborate with UT Southwestern neonatal team to facilitate bedside monitoring with advanced analysis that helps assess brain problems
A University of Texas at Arlington bioengineering professor and her team will integrate a portable brain imaging system with an advanced signal-processing technique for newborns that will better measure the babies' neurophysiology in real time, providing physicians the analysis needed to treat encephalopathy or brain swelling more quickly.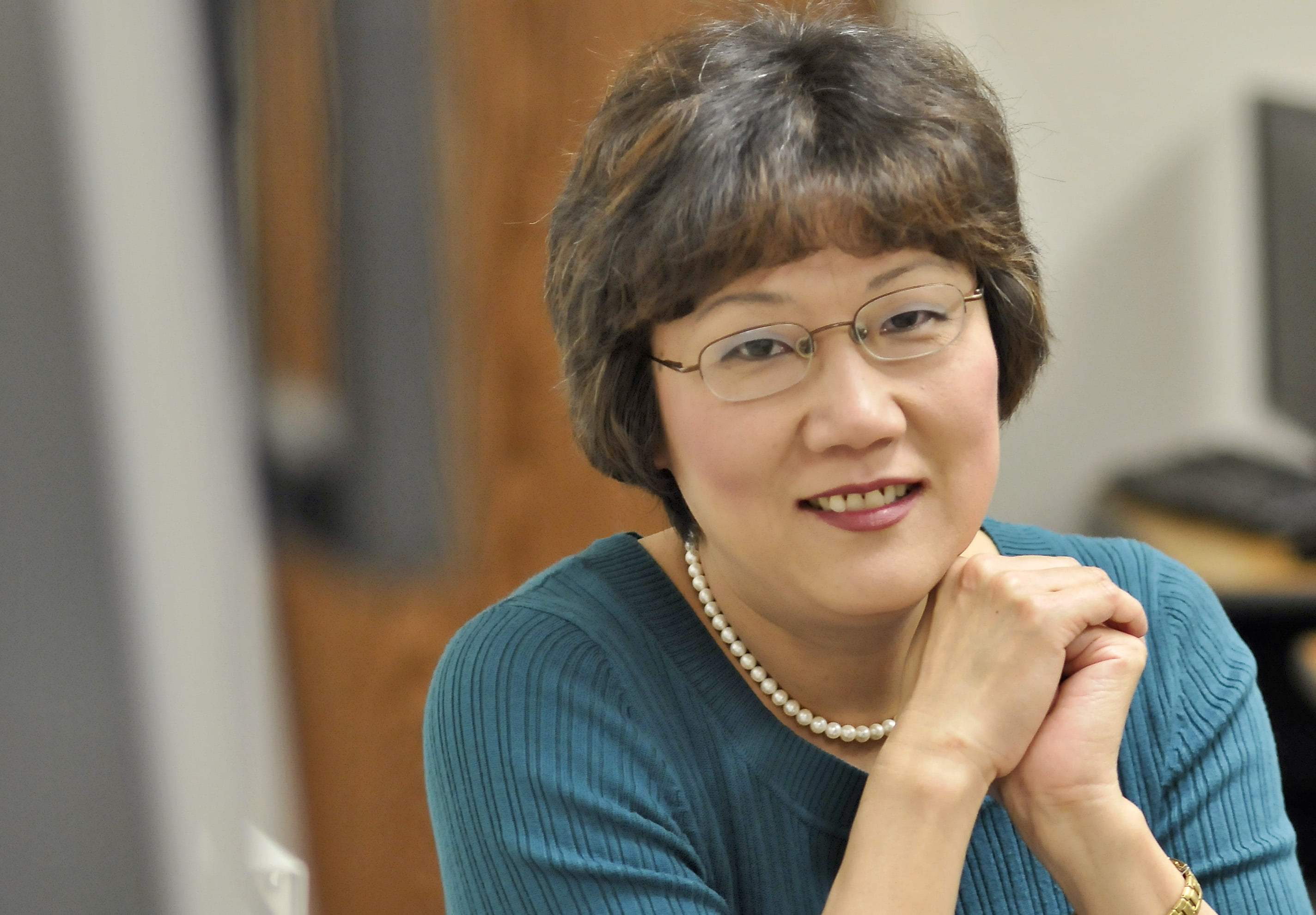 Hanli Liu, a UTA bioengineer, will use $500,000 of a five-year, $1.73 million grant from the National Institutes of Health to Dr. Lina Chalak, a UT Southwestern neonatal intensivist whose research is focused on improving outcomes of the neonatal brain. The project is entitled "A Novel Wavelet Neurovascular Bundle for Detection of Injury in Neonatal Encephalopathy."
Birth asphyxia, or an infant's deprivation of oxygen, is a global problem in clinical neonatal care. According to Liu's published report last year, 4 million newborns worldwide are affected annually, of which 1 million die and another 1 million are left with disabilities.
"To advance our understanding of who is at risk for brain injury immediately after birth, we need to merge expertise with a multidisciplinary team of physiologists and bioengineers, and indeed we are fortunate to have such a stellar team within the UT system," Chalak said.
The clinical team science is led by Chalak, who also is a neonatal brain injury researcher and associate professor of pediatrics at UTSW, and includes Professor Rong Zhang, an expert in autoregulation methodologies at UTSW, as well as Liu and her former research associate, Fenghua Tian, who have all the expertise needed for adapting the use of the wavelet analysis in sick newborns.
"We want to be able to give doctors the most reliable, quickest information to better treat these sick babies," said Liu, who also is an adjunct faculty member for UT Southwestern Graduate School of Biomedical Engineering. "Our optical brain imaging system uses near infrared light and detects non-invasively cerebral blood oxygenation and blood flow across multiple brain regions simultaneously. Such regional brain oxygenation parameters, when being combined with other vital recordings, will give physicians real-time information needed to proceed with life-saving treatment for babies experiencing encephalopathy."
The key responsibility of Liu's group for this project rests on the novel adaption and further advances of wavelet coherence analysis or WCA, which was originally developed for atmospheric and oceanic sciences.
WCA involves complex mathematics and computational steps. This is why Dr. Chalak from UTSW relies on Liu and her team for quantification of coherence factors between several neurophysiological and vital parameters, such as neurovascular wavelet analysis.
"Such coherence factors may serve as bio-markers in the near future for clinical diagnosis, treatment and prognosis for sick babies," Liu said. "The real-time monitoring lets doctors act more quickly. Of course, the ultimate goal is to save those babies' lives."
Currently, Liu said treatment for neonatal encephalopathy is to lower the baby's temperature by using cooling blankets as the standard treatment, but only about 50 percent of the babies treated with a cooling blanket benefit.
So, the combination of a portable brain imaging system with advances of WCA Liu is developing will help clinicians determine when the treatment should be initiated.
The neurovascular wavelet analysis is innovative as it integrates multidisciplinary physiological and computational approaches to allow measurements of cerebral hemodynamics at the bedside.
Michael Cho, chair of the UTA Bioengineering Department, said such collaborations with UT Southwestern drives the university's research portfolio into the health care realm.
"It's exciting work that Dr. Liu is doing," Cho said. "To develop new technology that will help the babies of the world must be extremely satisfying. Dr. Liu's research answers the call of one of UTA's Strategic Plan initiatives – health and the human condition."
Liu, a Fellow of the American Institute for Medical and Biological Engineering and a member of the UTA Academy of Distinguished Scholars, joined UTA's College of Engineering in 1996 and has secured more than $13 million as principal investigator or co-PI in research funding during her career. Her work has focused on medical instrumentation and imaging, minimally invasive and noninvasive spectroscopy and imaging of tissue, optical diffuse imaging for cancer prognosis, and brain activities.
Last year, she and colleagues published groundbreaking research in Nature's Scientific Reports after years of studying neural abnormality or deficiencies of veterans with post-traumatic stress disorder using near-infrared brain imaging.