UTA leads Texas in serving military veterans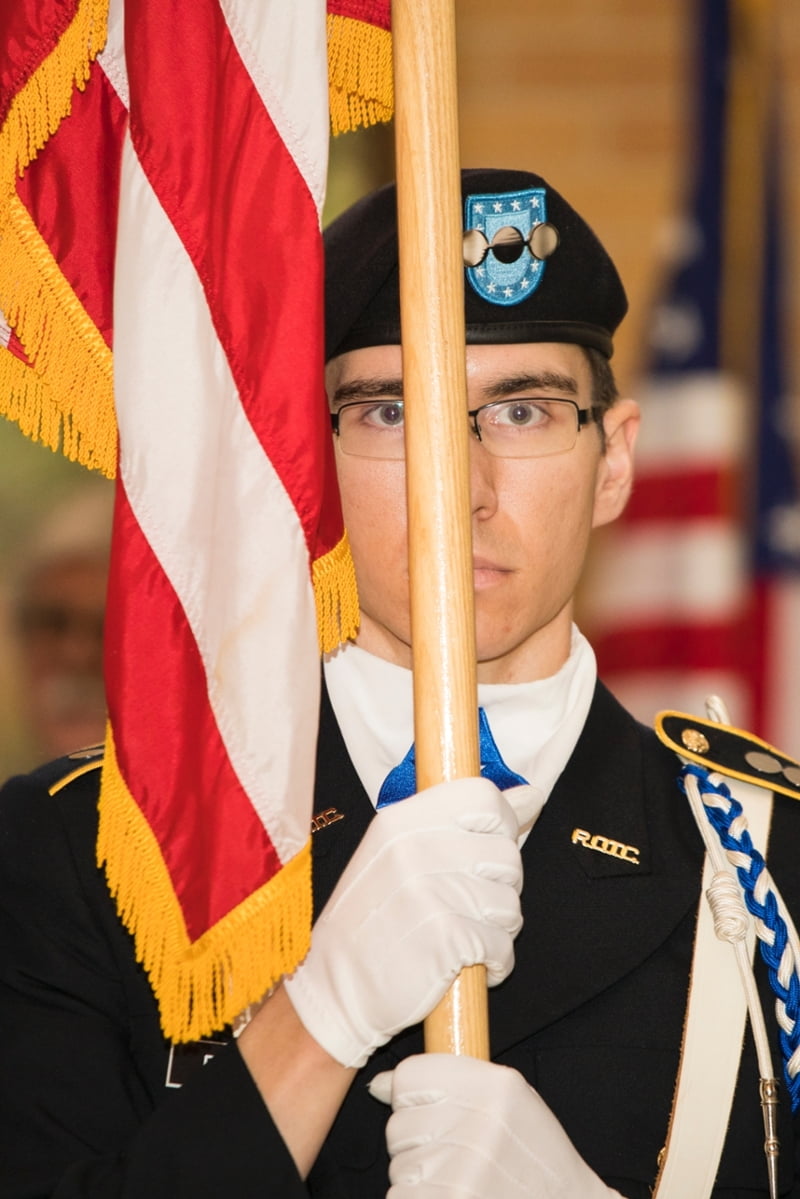 Military Times once again ranked The University of Texas at Arlington the No. 1 four-year institution in Texas for veterans and their families to earn a college degree. Nationally, UTA ranked No. 12 on the Military Times Best: Colleges 2018 list. UTA is the only four-year Texas school in the top 20, moving up eight spots from its 2017 ranking.
In addition, Victory Media ranked UTA No. 9 among its Top Ten Tier 1 research institutions on its Military Friendly Schools 2018 list and awarded UTA gold status for its commitment to serving veterans. Military Advanced Education & Transition magazine also ranked UTA as a Top School in its 2018 MAE&T Guide to Colleges and Universities.
"Veterans have served our country with distinction, making tremendous sacrifices to ensure the welfare and freedom of the nation," said UTA President Vistasp Karbhari. "As students, they continue to serve as role models on campus, showing the importance of commitment, dedication and honor, and through their presence they remind us every day of the responsibility that each of us bears to protect our nation and its freedoms and to work to make this country and the world a better place."
Karbhari added, "UTA is focused on providing veterans and their families with the very best opportunities as they take the next steps on their journey to further their education, earn a degree and achieve their dreams. I am proud of our faculty and staff who are dedicated to ensuring that we are doing all we can to serve those who served our nation."
Retired U.S. Army Gen. Benjamin Griffin and special advisor to Dr. Karbhari said, "These rankings are an outstanding achievement and a strong indication of this university's unwavering commitment to supporting veterans as well as the men, women and families of the active-duty military, Army and Air Force National Guard and the reserves. I am proud to be associated with this remarkable institution."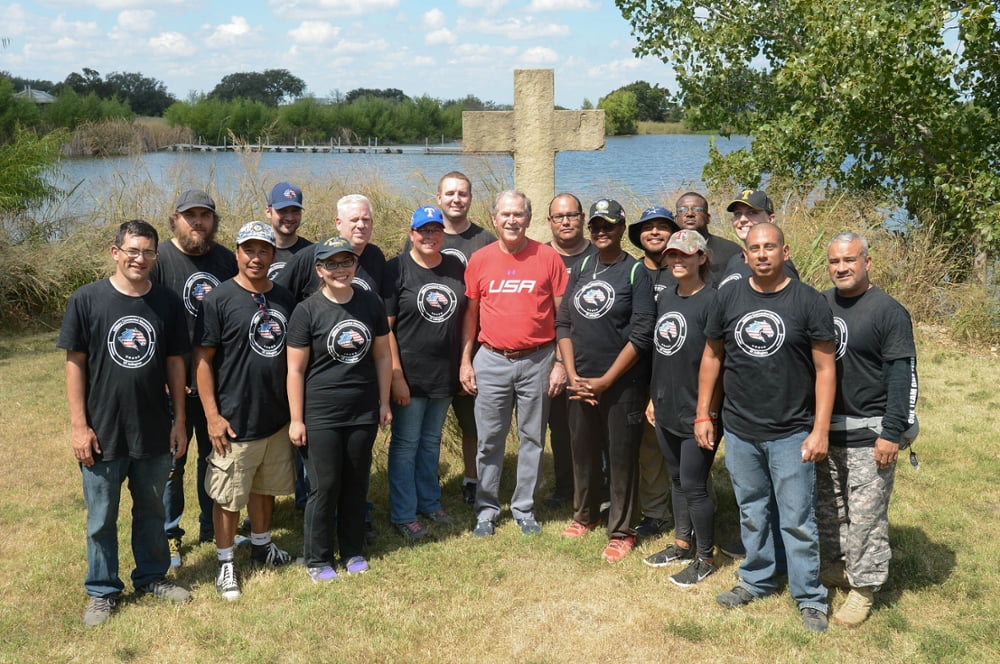 While students are not required to report their military status to the university, UTA estimates that veterans, current service members and their families constitute about 8 to 10 percent of the student body. 
"UTA is shifting the way it thinks about serving its military-connected population. Instead of focusing on being military friendly, we want to be veteran-ready in every possible way," said James Kumm, the executive director of veteran programs at UTA. Kumm is a combat veteran and seasoned higher education administrator.
The university created Kumm's position in the spring of 2017 to enhance the coordination of the programs and services offered to veterans and their families.
Kumm attributed the university's rise in the rankings to the launch of new initiatives and the strengthening of several existing programs that are unique to UTA, including:
A new disability services liaison was added to UTA's Office of Students with Disabilities through a Veterans Administration work study program. The liaison, a UTA freshman Marine Corps veteran, reaches out to student veterans who have requested information about counseling or disability services, but have not followed through.
A new veteran specific website centralizes services for military-connected Mavericks. The page features a "contact us" button. Kumm personally responds to each inquiry, often within an hour.
UTA's Veterans Upward Bound received a $1.3 million grant, extending funding for the program which has served more than 580 veterans in the five years it has been in existence.
UTA's Veterans Business Outreach Center, one of only two in Texas and 20 in the nation, is entering its second year offering education, training and consulting to veterans who are starting or growing a business.
Funding from a private donor is allowing UTA to launch an emergency fund to assist veterans who are struggling financially due to an emergency, accident or unforeseen incident.
Kumm added that UTA's commitment to affordability is particularly important to students who rely on veteran benefits to cover the cost of education. UTA is ranked by U.S. News & World Report as the top public university in the nation for graduating students with the lowest average student debt, and the university ensures military connected students are not in danger of being dropped from classes should they experience a delay receiving funds.
"Having top-down support is critical and Dr. Karbhari sets a clear example that faculty and staff follow," Kumm said. "UTA cares about our student veterans, current military members and the families of both."
UTA was also recently ranked by Washington Monthly as the top four-year university in Texas for serving learners over the age of 25.
"Incredible things are going on at UTA to ensure the success of our veterans and their families, whose sacrifices cannot be overstated," said state Rep. Trent Ashby, R-Lufkin. "Helping veterans achieve degrees after they leave the military is important for the economy and workforce in Texas, and UTA is a clear leader in these efforts."
According to Military Times, its 2018 rankings were more competitive than ever. Military Times' methodology included an analysis of responses to a rigorous survey of institutions as well as data from the U.S. Departments of Education, Defense and Veterans Affairs to measure schools' culture, quality and outcomes, policies, student support and affordability.
The Military Friendly rankings rated UTA high for culture and commitment, as the university fosters a culture of collaboration, service and philanthropy. UTA rated high for admission and orientation, a measure of UTA's efforts to recruit veterans and help them assimilate to the rigors and expectations of academic life. The university also scored high for academic policies and compliance.
Accounting and finance double major Kendall Gillett, who completed a tour of duty in Afghanistan during her six years in the army, recognized UTA's efforts to help veterans transition from the military into the college environment.
"It makes me extremely proud to be part of a university that cares about its veteran population and provides so many resources to ensure that our time at UTA is efficient and enjoyable," Gillett said. "It is an honor to call myself a Maverick Veteran."