UTA professor's archaeological field school earns national award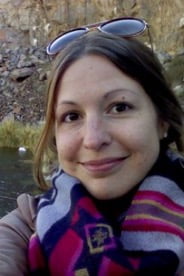 An anthropology researcher at The University of Texas at Arlington has been recognized in a prestigious national competition for diversity.
Ashley Lemke, assistant professor of anthropology in UTA's College of Liberal Arts won third place in the Society for Historical Archaeology's Diversity Field School Competition.
The Gender and Minority Affairs Committee of the Society for Historical Archaeology recognized Lemke with a Diversity Field School Award for her commitment to archaeological practices that foster diversity in research objectives, perspectives and participation during a summer field school at Way Ranch, a private ranch in San Marcos, Texas.
"I'm honored to receive this acknowledgement," Lemke said. "Providing inclusive experiences for all students is very important to me as an anthropologist and educator."
Sixteen students attended Lemke's archeological field school during summer 2017. Eight participants were female, eight were male and all were from varying ethnic, cultural and socioeconomic backgrounds. 
"Not only do the students benefit from classmates bringing different experiences and backgrounds to the field with them, but I know my research benefits as well," Lemke said.
Lemke's students learned essential archaeology skills such as surveying and excavating through intense hands-on work at the Way Ranch field school. Lemke and her students discovered Way Ranch has been inhabited for more than 12,000 years after uncovering artifacts older than any previously found on the property.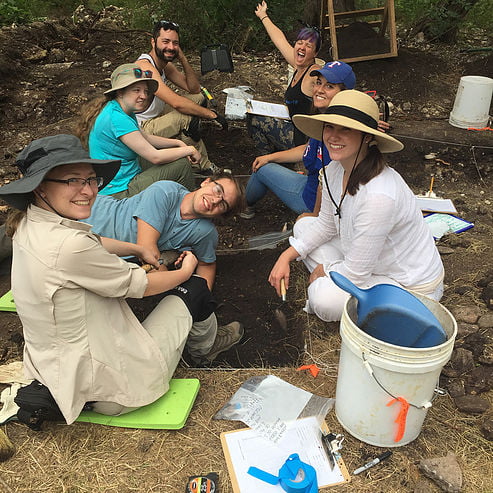 Elisabeth Cawthon, dean of UTA's College of Liberal Arts, said it was appropriate for Lemke to be acknowledged as a leader in inclusive training for anthropology students, given the deep commitment to diversity by the department, the college and UTA.
"This recognition of Dr. Lemke's field school highlights her exceptional efforts to train students in not only the key elements of field methods, but also to help students understand the historical, gendered, socioeconomic and cultural contexts of their work," Cawthon said.
Transforming the student experience by enhancing access is one of the guiding aspirations of UTA's Strategic Plan 2020 Bold Solutions | Global Impact. Lemke's award is an example of the University's commitment to diversity.
Lemke's fellow awardees are researchers from The University of Texas at Austin; The University of California, Santa Cruz; The University of Tulsa; and Montpelier, the home of American founding father James Madison, which hosts field schools for students each summer.
Lemke will receive the award on Jan. 5, 2018, during the Society for Historical Archaeology's 51st Conference on Historical and Underwater Archaeology in New Orleans.