Ford Motor Company honors UTA associate vice provost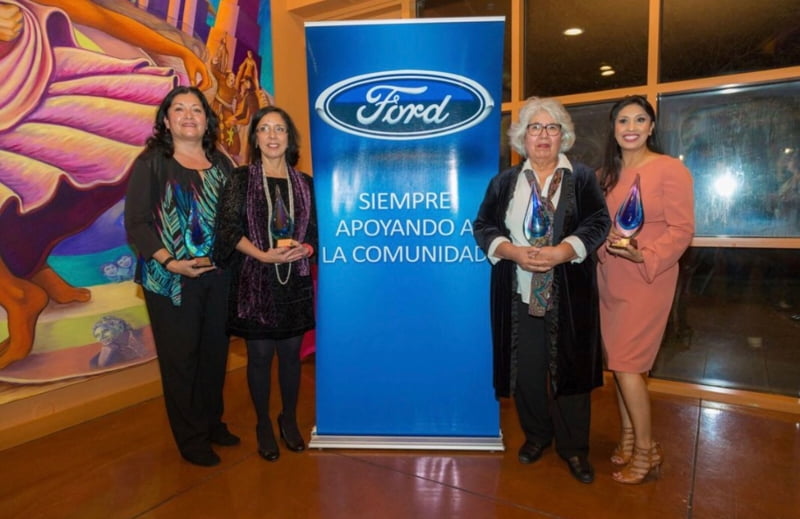 Maria Martinez-Cosio, associate vice provost for faculty development at The University of Texas at Arlington, was one of just four North Texas women honored by Ford Motor Company with a Mujeres Legendarias Award.
Mujeres Legendarias, or legendary women, is a national program honoring Hispanic women who improve their communities by embodying the four pillars of the Ford brand: quality, safe innovation, smart innovation and sustainability. Award recipients are leaders in education, business, volunteerism and art.
Martinez-Cosio, who also is an associate professor in UTA's College of Architecture, Planning and Public Affairs, was honored for leading efforts that resulted in transformational change on the UTA campus in the critical areas of access and success for traditionally underserved populations such as low-income, Hispanic or first-generation students.
"This is a well-deserved honor for the tremendous work Maria has done and continues to do for UTA's incredibly talented students and faculty," UTA Provost Teik C. Lim said. "Maria has always managed to keep the spotlight on the underserved population and how to serve them most effectively".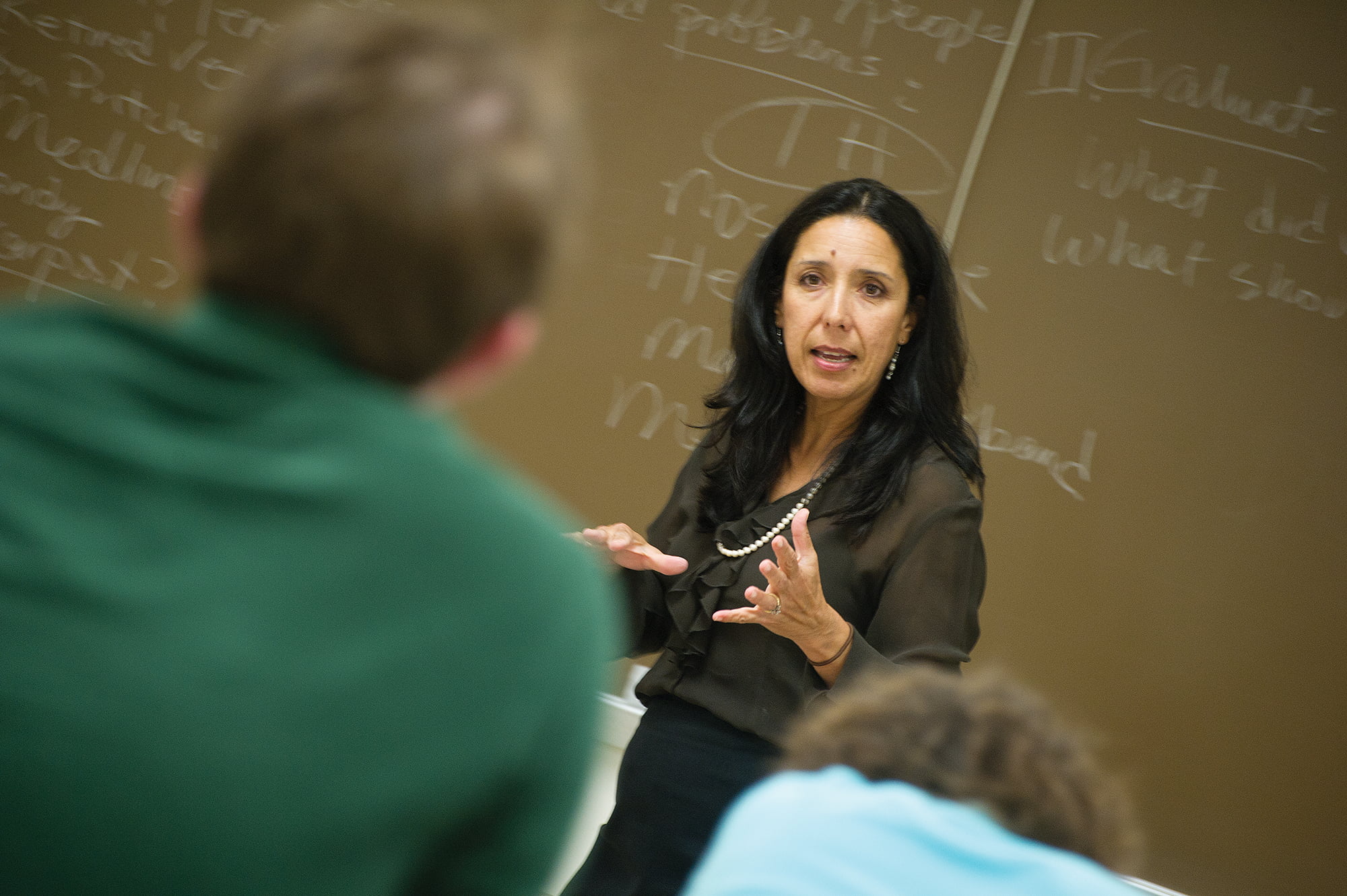 Martinez-Cosio guided UTA's successful application for the designation of Hispanic-Serving Institution, or HSI, from the U.S. Department of Education in 2014. UTA is the largest public four-year university in Texas designated as an HSI and one of only 10 universities in the nation to achieve the designation of both HSI and R-1: Highest Research Activity in the Carnegie Classification of Institutions of Higher Education.
The HSI designation allowed UTA to become eligible for additional federal funding for initiatives aimed at expanding educational opportunities and increasing degree attainment rates among all students. In 2015, the U.S. Department of Education awarded UTA a highly competitive, five-year $2.62 million grant to enhance services and increase graduation and retention rates among lower-income and Hispanic students. Martinez-Cosio is the co-lead principal investigator on the grant with Carla Amaro-Jimenez, associate professor in UTA's College of Education and Jennifer Luken, director of UTA's TRiO-Student Support Services. The grant funds the UTA IDEAS Center – for Innovation, Diversity, Excellence, Access and Success.
The IDEAS Center is located in UTA's Central Library and offers access to support services for students in transition, particularly transfer students, veterans and those from underserved populations. The grant also provides funding for professional development of faculty members, exposing them to innovative methods of teaching to help them build connections with first-generation students.
"On days when I need a little mood boost, I stop in the IDEAS Center. I see students working with mentors and tutors, students brainstorming on white boards purchased with grant money and collaborating in groups using new spaces that we designed. It truly reaffirms why we do what we do at UTA," Martinez-Cosio said.
Martinez-Cosio was born in Mexico and immigrated to San Diego with her parents when she was 10 years old. She loved to read and learn but had to work hard to overcome a language barrier. No one in her family had attended college, so Martinez-Cosio didn't plan to either, until a high school counselor suggested it. He helped her fill out an application to the University of California, San Diego, and she was accepted.
To pay for tuition, Martinez-Cosio drove a school bus for disabled students in a nearby school district each morning and afternoon, and she squeezed in classes in between bus routes. Eventually, she earned a bachelor's degree, a master's degree and a doctorate in sociology. Along the way she discovered her passion for community service and removing barriers to higher education. She says she is humbled by the award.
"One of UTA's greatest strengths is our diversity among both students and faculty. We want to continue to build upon this by attracting even more Latino and African American faculty members," Martinez-Cosio said. "I sincerely thank Ford Motor Company for honoring the work we are doing, because I believe this will show students the impact you can make by going beyond a bachelor's degree. We want to encourage students from all backgrounds to earn a master's and a Ph.D. and return to campus and teach."
Martinez-Cosio's work exemplifies progress along UTA's Strategic Plan 2020 Bold Solutions | Global Impact. Transforming the student experience by enhancing access and ensuring success is one of the plan's guiding aspirations.
"It's vitally important for our state to add more degree-holding citizens from all walks of life because that infuses an immense amount of knowledge and creativity into the workforce," said state Rep. Roberto Alonzo, D-Dallas. "I commend UTA for the work it has done over the past few years to increase access to higher education for all Texans."
The 2017 North Texas Mujeres Legendarias Awards also recognized commercial real estate agent Amanda Moreno-Lake, artist and teacher Viola Delgado and co-founder of Sierra Shred Lucretia Lucio. Previous recipients from UTA include Liliana Perez-Nordtvedt, associate professor of marketing, and Minerva Cordero-Epperson, professor of mathematics and associate dean for academic affairs in the College of Science.