UTA sustainability leader chosen for national board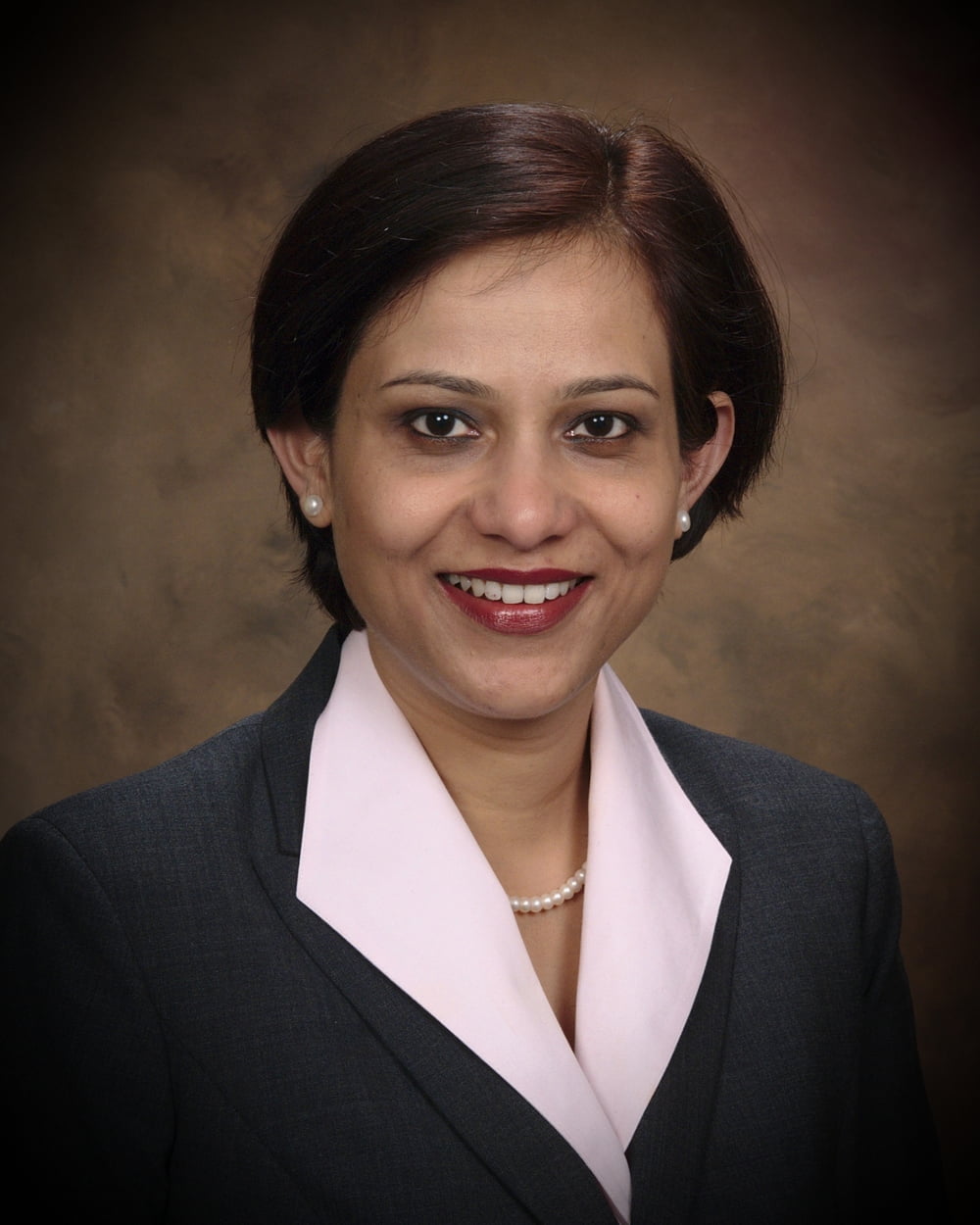 UTA's Meghna Tare has been selected to serve on the board of directors for the Association for the Advancement of Sustainability in Higher Education, the leading association for enhancing sustainability at colleges and universities in North America.
Tare is the director of the Institute for Sustainability and Global Impact at The University of Texas at Arlington.
"It is a true honor to be chosen for this board as AASHE is the premier organization for those of us working on sustainability efforts in higher education," Tare said. "I believe my selection also speaks to UTA's strong commitment to sustainability and the tremendous progress the university is making along its strategic plan."
The focus of UTA's Strategic Plan 2020 Bold Solutions | Global Impact is enabling a sustainable megacity through research and collaboration that centers on four themes: health and the human condition, sustainable urban communities, global environmental impact and data-driven discovery. Tare's work at UTA's Institute for Sustainability and Global Impact touches each of these themes.
"AASHE also adopted a strategic plan and as a board member, it will be my responsibility to advance this plan by encouraging and directing discussion and collaboration among our member universities," Tare explained.
Tare is the only representative on the 15-member AASHE board from a Texas university. Other members include sustainability officers from Princeton University, Georgia Institute of Technology, the University of Alberta and the University of Illinois at Chicago. Tare was appointed to a three-year term.
In 2017, under Tare's guidance, UTA received silver status from AASHE's Sustainability Tracking, Assessment and Rating System, or STARS, and also was named a "Cool School" by SIERRA magazine for enhancing sustainability efforts across its 420-acre campus.
Tare also led the university's efforts to successfully launch a bike-sharing program in September. Within just four months of its debut, the program serves approximately 700 registered users. Tare plans to add additional bikes in 2018 and is in talks to expand service beyond campus.
"I am grateful for the amazing work Meghna has done at UTA and I know she will represent the university in exemplary fashion," said John Hall, vice president for administration and campus operations. "I believe the AASHE board will be stronger with her participation. Meghna continually brings regional, national and international awareness to the excellence at UTA, as well as to issues of sustainability on university and college campuses across the country and various other market segments ranging from transportation and airport boards to the National Football League."
Tare was previously named to the Committee on Economic and Social Sustainability for Airports by the Transportation Research Board. She also was recently chosen as a plenary speaker for the global Women Economic Forum in April in New Delhi, where she will be named one of WEF's Women of the Decade in Corporate Social Responsibility.