Executive Vice Dean of Duke School of Nursing selected as Dean of UTA's College of Nursing and Health Innovation
Elizabeth Merwin, PhD, RN, FAAN, has been appointed dean of the College of Nursing and Health Innovation (CoNHI) at The University of Texas at Arlington. Merwin is currently serving as the Duke University School of Nursing's executive vice dean and the Ann Henshaw Gardiner Professor of Nursing and as professor of psychiatry and behavioral sciences at Duke University's School of Medicine.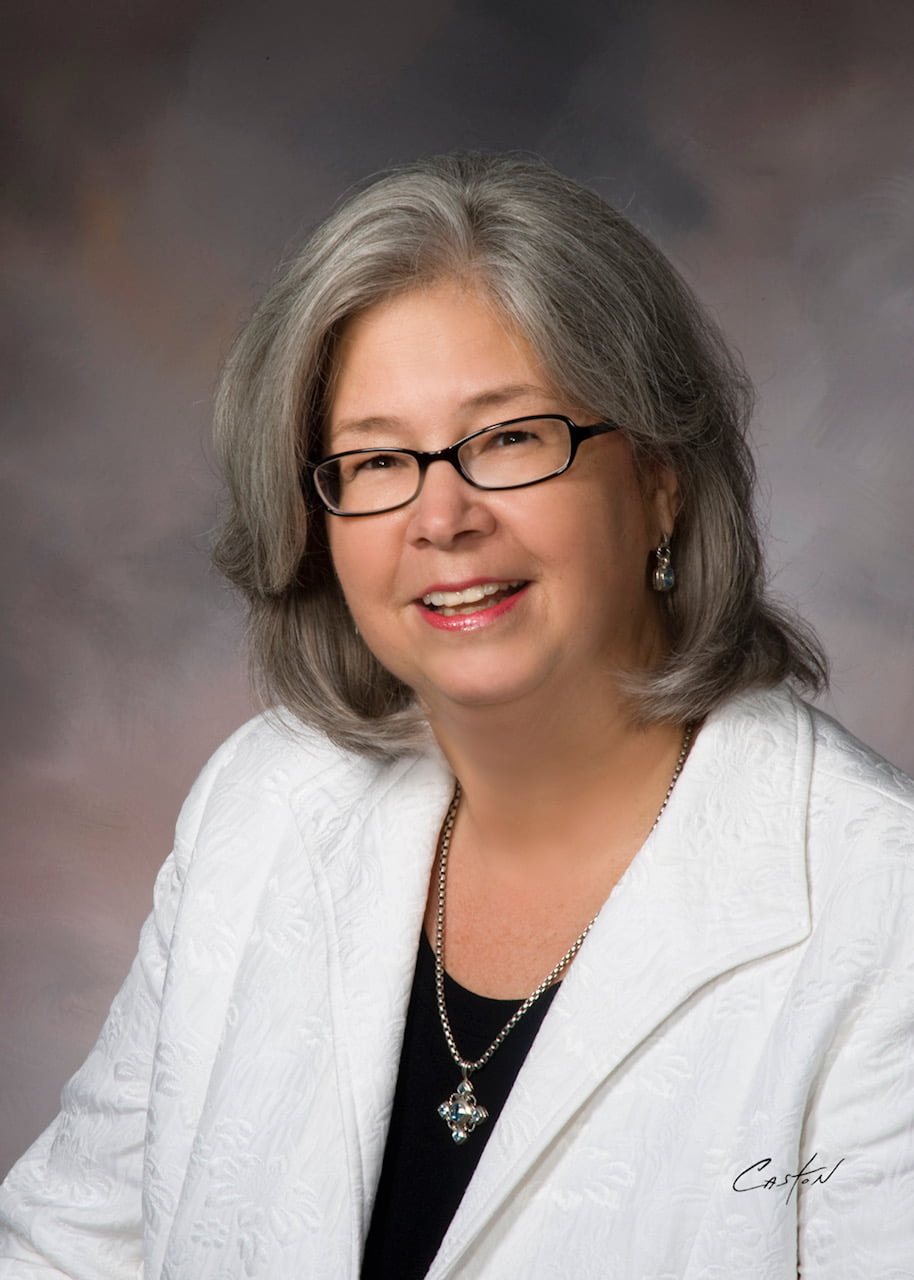 Dr. Merwin's selection as the next dean of CoNHI will build upon the positive national reputation that the UTA College of Nursing and Health Innovation has earned. The Duke University master's program in nursing is ranked No. 2 in the nation and its doctor of nursing practice program is ranked No. 1 by U.S. News and World Report for 2019.
UTA President Vistasp Karbhari said Merwin's appointment is a testament to the University's incredible growth in being one of the best nursing programs in the country and will continue the trajectory of the College of Nursing and Health Innovation set by Dean Anne Bavier, who retired this past summer after leading CoNHI since 2014.
"I am pleased to see us recruit someone of Dr. Merwin's stature and experience to lead our College of Nursing and Health Innovation," said Karbhari. "With her distinguished record as a researcher, teacher and scholar and her tremendous leadership experience as the executive vice dean of one of the nation's top nursing schools, Dr. Merwin is eminently suited to lead our renowned faculty to new heights of excellence. I look forward to her leadership as CoNHI continues to rise in excellence, meeting the growing needs for research and highly-skilled intellectual human capital in the health sciences, and builds upon opportunities for engagement with the community and in advancing health and the human condition."
Lillie Biggins, a UTA alumna, member of the President's Advisory Board and CoNHI dean selection committee, who also served as the first female president of Texas Health Harris Methodist Hospital in Fort Worth, praised Merwin's selection as the next dean of the college.
"I want to congratulate Dr. Beth Merwin on her selection from among an impressive slate of the nation's best candidates to serve as the next dean of the College of Nursing and Health Innovation," said Biggins. "In addition to her extensive and successful career in teaching and research, I was equally impressed to learn about her extensive leadership experience and the importance she places on communication. This is an exciting time for UTA. Dr. Merwin is the perfect fit to help lead CoNHI to the next level of excellence."
Merwin is an accomplished faculty leader and nursing and health services researcher whose work has focused on improving care for underserved and rural populations, particularly minorities and those from rural communities. With consistent funding from the National Institutes of Health and other prominent agencies over the last 25 years, her research has centered on improving access and outcomes of care, reducing shortages of health professionals in rural and underserved areas and identifying strategies to increase the diversity within the health field. Additionally, Merwin has published extensively in top refereed journals.
Merwin first served nearly 12 years in regional and community hospitals as a nurse and director of nursing before beginning her academic career. Her strong academic and research background will elevate UTA's award-winning nursing program, which has already played a pivotal role in filling a significant gap in the nursing workforce in Texas and nationally.
As the first executive dean for the Duke University School of Nursing, she provides senior leadership for the School of Nursing, with direct responsibility for three divisions of faculty and for academic affairs. Dr. Merwin previously served as the Madge M. Jones Professor of Nursing and associate dean for research at the University of Virginia (UVA) School of Nursing, and was a former specialty coordinator for the UVA School of Nursing's Health Systems Management (HSM) concentration and the nursing component of the HSM/MBA program. She has built a distinguished administrative career both in academia and in health care delivery systems, and has been recognized nationally for innovative academic initiatives.
"Dr. Merwin is not only a highly effective leader, but also a prolific researcher," said UTA Provost Teik C. Lim. "This combination is exactly the recipe needed to drive the college in becoming a model for excellence in academic education and a leader in health science research."
Merwin was elected to the American Academy of Nursing in 1994.  She received the Psychiatric Nursing Research Award from the Society for Education and Research in Psychiatric/Mental Health Nursing in 1998 and in 2008 received the Distinguished Professor Award from the University of Virginia's School of Nursing. She received the 2018 Distinguished Contributions to Nursing Science Award from Duke University's School of Nursing.
Merwin says she is thrilled to have the opportunity to join UTA and lead a nationally-recognized team to collaborate with the University and achieve further success.
"The rapid and constantly increasing achievements of University administrative leadership and of the leaders of the College of Nursing and Health Innovation, their aspirations for the future, the accomplishments of the faculty in the education of the workforce, the impressive research being conducted by scholars and the commitment to interdisciplinary collaborations are exceptional and exciting," Merwin said. "The College of Nursing and Health Innovation has much to be proud of and I look forward to leading the college to even higher levels of internal and external recognition of the excellence of contributions."
The leadership team at Duke University praised Merwin's accomplishments in the classroom and in communities where her research is making an impact on people's lives.
"We are tremendously proud and appreciative of the leadership that Beth has provided to Duke University School of Nursing, our Health System and the communities that we serve across the nation and around the world," said Marion E. Broome, PhD, RN, FAAN, dean and Ruby Wilson Professor of Nursing, Duke University School of Nursing; vice chancellor for Nursing Affairs, Duke University; and associate vice president for Academic Affairs for Nursing, Duke University Health System. "Her passion as a scholar, educator and clinician is deeply rooted in reducing health disparities and increasing access to care, especially those with mental health challenges and the underserved in rural populations."
Merwin's appointment comes as both UTA and CoNHI continue to receive national recognition for excellence. She will lead a college that is a National League for Nursing Center of Excellence and encompasses one of the nation's largest and most successful nursing schools and a renowned kinesiology program offering degrees in exercise science, kinesiology, athletic training and an undergraduate track in public health. The college is a leader in the use of online platforms and simulation technology to help more students achieve nursing degrees.
CoNHI has nearly 16,500 undergraduate and graduate students enrolled for fall 2018, based on preliminary census data and is the No. 1 producer of baccalaureate degree nurses in Texas.  The UTA College of Nursing and Health Innovation is one of the top 50 master's degree programs in nursing in the United States, and among the top three programs in Texas. UTA's doctor of nursing practice program is also nationally ranked at No. 52 and is the second highest-ranked program in Texas. 
Merwin earned a PhD in Health Services Organization and Research and a Master of Science in Nursing, both from Virginia Commonwealth University. She received a Bachelor of Science in Nursing from Radford College (University).
Merwin will begin her role as CoNHI dean on Feb. 1, 2019.