Top-ranked in DFW by Washington Monthly
UTA ranked first in Metroplex in overall rankings and first in Texas for first-generation performance by Washington Monthly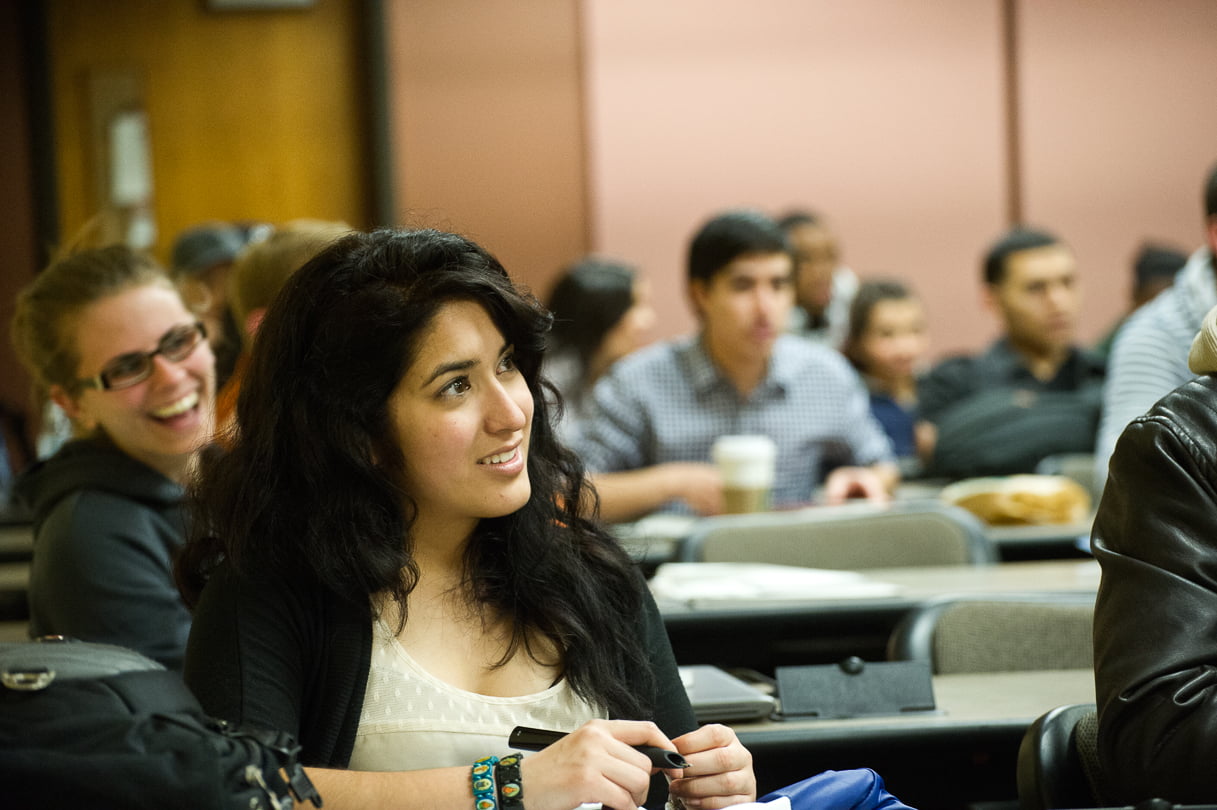 In its 2019 list of the nation's top universities, Washington Monthly magazine ranked The University of Texas at Arlington as the top national university in North Texas, based on a methodology that accounts for contributions to the public good in three broad categories of social mobility, research and public service.
The categories were selected to ensure that top-ranked institutions demonstrated excellence across the full breadth of measures considered in the rankings (which included criteria such as recruitment and graduation of low-income students; success of first generation students; production of cutting-edge research; the number of undergraduates that go on to earn a doctorate degree; earnings of graduates; faculty honors; and the success in instilling the importance of service to the community and nation), rather than excelling in just one measure. The rankings also placed UTA first in Texas and 23rd nationally for the performance of first-generation students.
Additionally the 2019 College Guide and Rankings released earlier this year ranked UTA as No. 2 in Texas and No. 63 nationwide among best colleges for adult learners. The four-year colleges were assessed on factors that specifically affect adult students, including ease of transfer, flexibility of schedule and services for adults. UTA was 14th in the nation for the percentage of students over the age of 25.
"When we launched our Strategic Plan in 2015, we emphasized the need for engagement with the communities we serve and our intent to ensure that the strength of our faculty, staff and student excellence would be focused on having a positive impact on the Dallas-Fort Worth-Arlington megacity-in-the-making," UTA President Vistasp Karbhari said. "The recent ranking from Washington Monthly, which places us as the top university in the Metroplex, underlines our commitment to positively impacting the communities we serve, since this ranking is based on contribution to the public good in three broad categories: social mobility, research and promoting public service. The continued recognition of UTA at the national and international levels through rise in academic rankings of programs, departments and colleges, in addition to the recognition of our impact through rankings such as Washington Monthly's for social mobility and adult learners emphasize UTA's success in enabling access and excellence, and are a testament to the hard work and dedication of our tremendous faculty, staff and students."
The rankings from Washington Monthly come on the heels of the recognition of UTA as fourth in the nation in the 2019 Times Higher Education top universities in the world global impact rankings emphasizing the university's commitment to increase engagement with, and service to, the communities it serves even as it increases its reputation as an internationally renowned research university. A crucial part of UTA's mission is in making the highest quality college education accessible and affordable to students from North Texas and beyond. In fall 2018, 54% of UTA's undergraduate students were first-generation college students and over one-third were older than 25. UTA is also tops in Texas and No. 3 nationwide in the number of enrolled transfer students, according to U.S. News & World Report.
Washington Monthly created its ranking in 2005 as an answer to the annual U.S. News & World Report list, which has drawn scrutiny due to its disproportionate inclusion of the most elite private schools and stated in a prelude to this year's rankings that "Since 2005, the Washington Monthly has ranked colleges based on what they do for the country. It's our answer to U.S News & World Report, which relies on crude and easily manipulated measures of wealth, exclusivity, and prestige. We rank national universities—four-year institutions that award a significant number of doctoral degrees—based on their contribution to the public good in three broad categories: social mobility, research, and promoting public service."
Further details on the methodology can be found on Washington Monthly's website.