Future science and engineering stars coming to UTA
Regional science and engineering fair set for Feb. 23-24 at College Park Center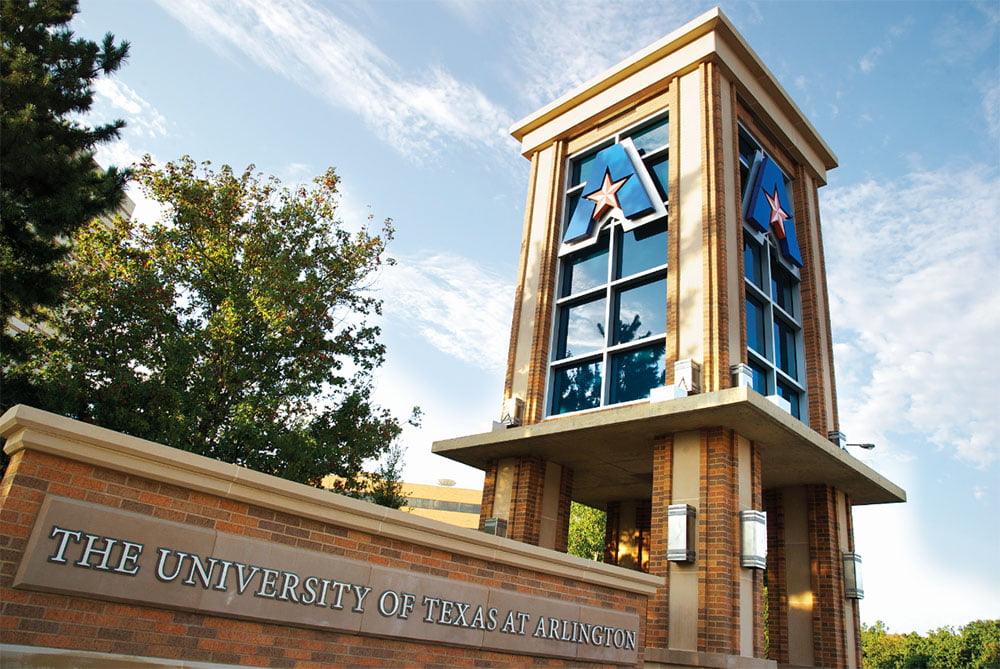 The University of Texas at Arlington will host hundreds of North Texas' brightest middle and high school students at the 69th Fort Worth Regional Science and Engineering Fair, Feb. 23-24.
Last year, more than 500 students participated in the state's longest-running science and engineering fair.
Students from 10 counties representing grades 6-12 from public, private, charter and home schools will demonstrate their science and engineering projects for a chance to win cash awards and advance to state and national competitions. Best-of-fair honors and prizes in more than 25 different categories will be awarded.
Categories include animal sciences, behavioral and social sciences, biochemistry, computer science, earth and planet science, material and bioengineering, mathematical sciences, physics and astronomy, and plant sciences.
This year, a new Provost Award is being presented.
UTA is a major sponsor of the event, with funding from the Office of the Provost and Lockheed Martin. These contributions allow hundreds of middle and high school students to participate in the competition and engage in UTA campus activities.
The public is welcome to view the projects from 3 to 7 p.m. Monday, Feb. 24, at College Park Center on the UTA campus. An awards ceremony is that evening from 7 to 8:30 p.m.
"UTA is proud to host the fair," said Morteza Khaledi, dean of the UTA College of Science. "Many of these projects mark the beginning of what will become brilliant careers in the science, technical, engineering or mathematic fields. These are the young thinkers of our region.
"We believe that once they see the opportunities we offer at UTA, they'll decide to become Mavericks. We wish all of this year's entrants the best of luck and hope they have a great time while visiting our university."
Yuan Bo Peng, UTA psychology professor, is the fair director. He, along with Carter Tiernan, assistant dean for student affairs for the College of Engineering, and Valerie Martinez, coordinator of enrollment management and recruitment for the College of Science, serve on the fair's board of trustees.
Serving on the fair's Scientific Review Committee are Peng, Yi "Leaf" Zhang, associate professor in the College of Education, and Jianzhong Su, professor and chair of the Mathematics Department.
Other sponsors include the Amon G. Carter Foundation, UTA's colleges of Science and Engineering, American Society for Quality, IEEE Fort Worth Section, Lockheed Martin Leadership Association, Tarrant County Veterinary Medical Association, Society of Allied Weight Engineers, Society of Flight Test Engineers, the Delbert E. Lawry Award and the Fort Worth Audubon Society.
A select number of winning entries will be eligible to compete in the 2020 Texas Science and Engineering Fair, scheduled for March 27-28 at Texas A&M University, as well as the 2020 Intel International Science and Engineering Fair, scheduled for May 10-15 in Anaheim, Calif.