Sports Medicine and X-Rays
Sports medicine is not limited to sports-related injuries. Get your aches, pains and sprains checked out here.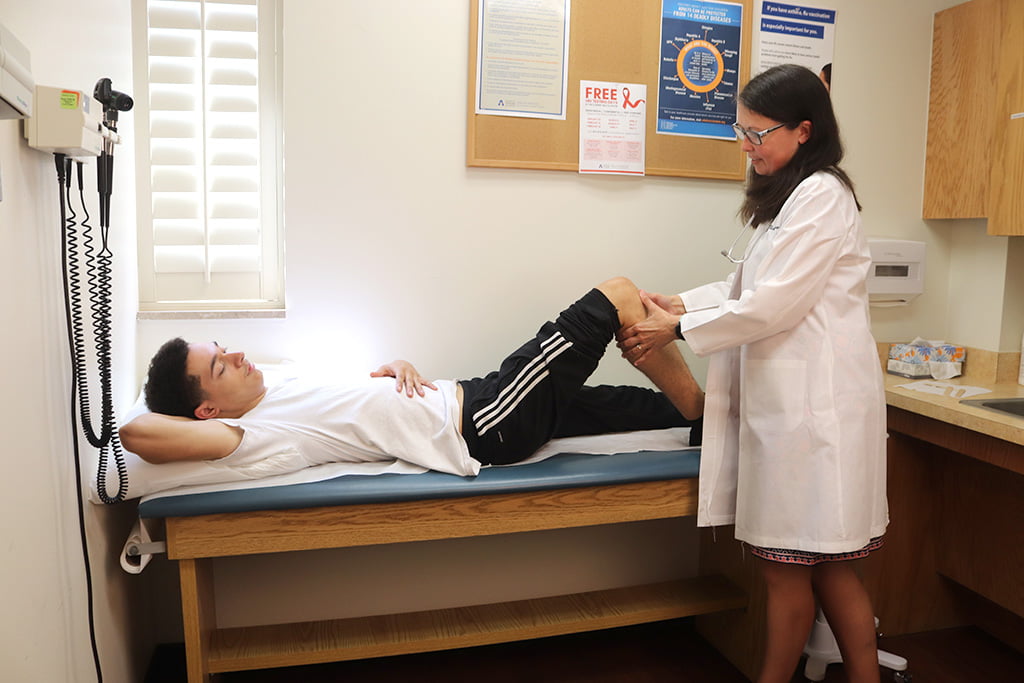 Sports Medicine and X-Rays
Evaluation and treatment for musculoskeletal injuries (fractures, sprains) and other orthopedic complaints is available to all eligible students with the convenience of our on-site x-ray department. Visits and x-rays are by appointment only.
HOW TO GET AN X-RAY:
A radiology order from one of our physicians or nurse practitioners is required prior to getting an x-ray. We can also complete radiology orders from your primary care provider. Orders should include the date, type of x-ray(s) needed, the doctor's signature, and medical history related to your illness or injury. Digital images are sent for reading by a local radiologist who returns the results in 48 hours.

MRIs, CT scans, bone scans, ultrasounds and mammograms are not available in the health center. We can provide referrals to local facilities that do offer these diagnostic services.

Orthopedic equipment and supplies are available including crutches, slings, splints and braces.
X-RAYS AVAILABLE:
Ankle
Chest
Finger
Foot
Forearm
Hand
Spine (Cervical or Lumbar)
Tibia/Fibula
Wrist