A Message from the Director of the UTA Parent & Family Center
Dear Class of 2024 Parents and Families,
On behalf of the University of Texas at Arlington, I'd like to welcome you and your admitted student to the Maverick Family! You have played an essential role in your student's educational career, and soon, a new journey will begin for both of you. Over the next four years, you and your Maverick will become part of an expansive UTA Family that includes administrators, faculty, staff, alumni, supporters, and fellow parents and families who collaborate in supporting you and your student.
There is much to learn as you prepare for your student's time at UTA. It is important for you to become informed and connected in a way that will reinforce a sense of family support in your student's collegiate career as he or she sets out to change the world.
The Parent & Family Center at UTA engages, educates, and supports the entire family. We aim to make the transition to college smooth and enjoyable for both you and your student by offering advice, keeping you informed, and standing by to answer your questions. Our immediate goal is to equip you with information and resources between now and August that will aid in your student's successful transition to UTA.
I encourage you to explore the resources listed on our website. If you do not find what you need, please contact our office; we are happy to assist! We also invite you to take your engagement a step further by joining the Maverick Parent and Family Association (MPFA). Members of the MPFA receive our monthly e-Newsletter, priority registration for family events, discounts, direct student benefits, and more.
What's next?
In the past, the UTA Parent and Family Center participated in on-campus Family Orientation programming throughout the entire summer. However, to help contain the spread of COVID-19 in our community, all Orientations in 2020 will be conducted online instead of in person. In these unprecedented times, UTA's commitment to the importance of acclimating parents and families of incoming freshmen, transfer, international and veteran students to the University of Texas at Arlington is unwavering.
Similar to on-campus Family Orientation programming, our virtual Family Orientation options will introduce parents and families to resources, and they'll hear from amazing faculty and staff while learning how to best support their Maverick's successful transition from high school to university life.
We're prepared to offer Maverick families the chance to participate in Virtual Family Orientation in three different ways: Live & Pre-Recorded Presentations, as well as Live Friday Coffee Hour Chats. Family Orientation is free to you, but we encourage you to visit the New Maverick Orientation 2020 online during your student's scheduled Orientation to see how you may engage with our office and join our Maverick Family network!
Congratulations on your Mavericks's acceptance into the Class of 2024! We know what an exciting time this is for your student and how proud you must be. We look forward to getting to know you and your family over the next four years. My office and staff is here for you! There is work to be done, information to share and relationships to build; let's get started!
Warmest regards,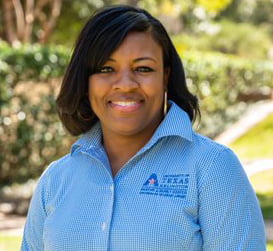 Tasha Talton
Interim Director of the UTA Parent & Family Center
ORIENTACIÓN FAMILIAR
Padres que gustarian beneficiarse de una orientación en Español, deberian atender Orientación Familiar
(Translation: If you would benefit from an orientation in Spanish, you should attend Orientación Familiar.)
ORIENTACIÓN FAMILIAR